See the Future of Online Casino Games and More at E3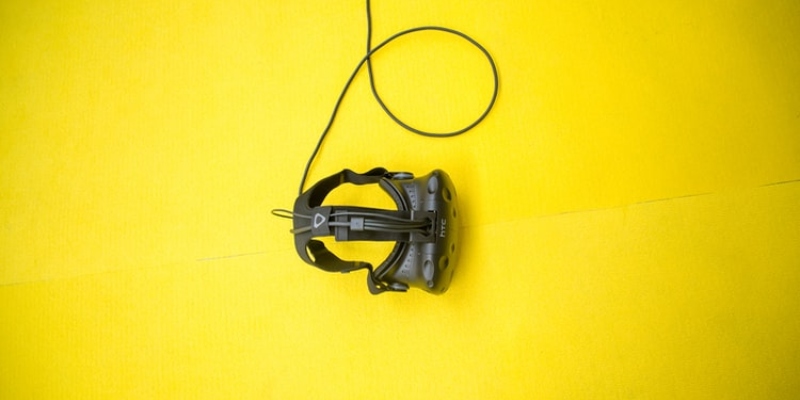 Source: Stephan Sorkin on Unsplash
The annual Electronic Entertainment Expo, or E3, is a chance for gamers, developers and enthusiasts to see what's new in the industry. It's been around since the 90s but has changed as quickly as the video game industry itself. These days, it's the place to be if you want to see what all the big names are up to—like Nintendo, Xbox, Konami and Ubisoft to name a few.
In the past it's always been a bit exclusive, with expensive and limited ticketed entry for the general public. After the 2020 event was cancelled due to the pandemic, the Entertainment Software Association decided to offer its 2021 event online…and free for everyone. This is exciting news for online casino fans and video gamers around the world—not just because of the ungated access but because they'll no longer have to travel to see all the latest tech from the industry.
Here's a roundup of what you'll be able to see at this year's expo, which is being held June 12-15. Don't forget to keep an eye on E3's page for the latest announcements.
What to Expect
This year, E3 is pairing with some of the biggest names in the gaming world, particularly media partners who will help coordinate the experience of the expo's first all-online event. They're joining up with IGN, PC Gamer, GamesRadar, GameSpot, Polygon, IGN China and Game Bonfire just to name a few.
At E3, you'll be able to get a front-row seat to press conferences and showcases, as well as an insider look at the latest games, consoles and more. There will be livestreams with special celebrity guests, too—the last conference in 2019 featured Keanu Reeves. The 2021 guests haven't been announced yet.
Participants will come away from E3 with all the latest news and information on big trends in the industry. You'll probably also have a wish list of new games and consoles after the event after you see the cool new features on display.
See the Latest Consoles
As an industry trade show, E3 is always a good place to find out about the latest developments in the gaming world. There's something for everyone, whether you're a console gamer, PC gamer or prefer to play on your mobile.
The Entertainment Software Association is still firming up their plans for this year's expo, so the final list of participants isn't set yet. But all the big names tend to show up to give press releases on their latest products and upcoming releases, so we can expect to hear some exciting announcements from all the biggest developers. Here are some of the best console makers you can look forward to (most likely) hearing from.
Nintendo: There have been lots of rumours about a new Nintendo Switch coming out—possibly even a Pro version. This handheld console got even more popular over the last year as people found themselves hungry for entertainment during the pandemic. The Switch is a cool device because it gives you the option to play solo with the handheld console or hook it up to your TV and play interactive games. There isn't an announced release date for the Nintendo Switch 2 yet, but fans have been speculating about what might be in store. It's likely to have more power than the original Switch, and perhaps have a higher-def display. The new release would probably come with support for more games, too, which is exciting news for gamers on the go.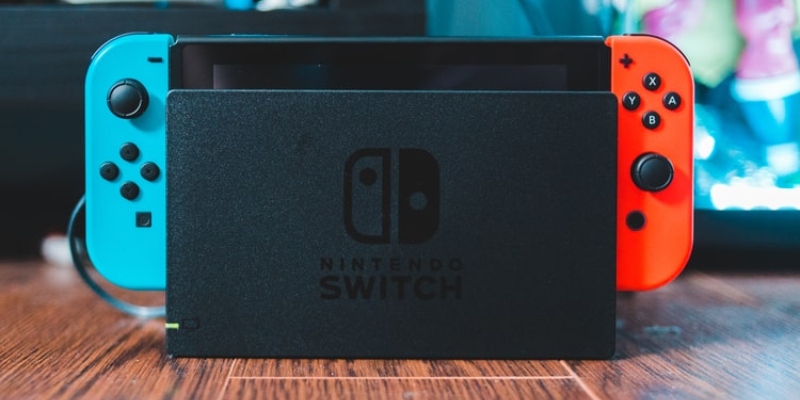 Source: Erik Mclean on Unsplash
Xbox: After the Xbox Series X release in November 2020, it doesn't look very likely that Xbox will be putting out anything new this year. Fortunately, the X is an awesome machine—so it should keep you entertained for quite a while.
PlayStation: PlayStation also just had an update to the PS5 this April. There's been a huge demand for this new console, so it's going to be hard to get your hands on one. PlayStation has announced that they'll be producing more stock, but it may take until the second half of 2021. Sony didn't attend E3 2019, and haven't yet confirmed for 2021, so it's unclear if we'll be hearing any updates about the PlayStation at this year's event.
New Services and Tech
Streaming game services have been a huge trend lately, and we can expect that to continue this year. According to PC Mag, more gamers have become interested in cloud gaming during the pandemic. That's partially because everyone has been gaming more since they have so much more free time, but also the technology has gotten a lot better.
The only thing that keeps most gamers from using cloud subscription services is the price. Even if you have a subscription to a service, you sometimes still have to pay for individual games, meaning the costs can add up. That's one development we'd be excited to hear about during this year's E3—an affordable cloud gaming option is something that's definitely missing from today's gaming world.
Currently, the biggest streaming services are PlayStation Now, Xbox Game Pass, and Google Stadia. We might hear news from them at this year's expo about developments in their services, including additional features, new games that are included, and changes to the streaming experience.
E3 is also a place to discover new tech. The biggest trend in gaming lately has to be virtual reality, so we wouldn't be surprised to see a focus on this at this year's event. It was slow to take off, but now that the headsets are higher quality and more widely available, people have started to take more notice.
Oculus, Facebook's gaming division, is actually going to beat E3 to the draw for sharing any news about VR tech—they're holding their own summit at the end of April to show fans new games.
Preview Upcoming Games
The most exciting part of E3 has to be the news of game releases. Most of the big-name developers from around the world take part in E3, in order to give press releases about what they've been up to during the year. While we already have some news about confirmed releases for the year, there can always be surprises. Watching the E3 stream is a way to hear from the developers themselves about what they're excited about on their release calendars, so you don't want to miss it. It's a great time to build up a wish list of games you want to try out.
Here are some of the releases we're eager to play and when you can expect them to hit stores.
Pokemon Snap (April): If you're looking for a retro game to play, this one's for you. It's a Nintendo Switch adaptation of the 1999 N64 game, where you're trying to photograph 200+ Pokemon as you travel around. You can expect better graphics than an N64, but it'll still have a vintage feel.
Returnal (April): This made-for-PS5 game puts you in a space suit and sticks you on an alien planet in a time loop. It's a third-person shooter with insanely good graphics that will definitely keep you engaged.
Resident Evil Village (May): The Resident Evil developers have said that this iteration is going to be a larger game than RE7, so settle in for a long ride. It's a continuation of the previous storyline, but takes place in a village, hence the name. You can play on PlayStation, Xbox or PC.
Final Fantasy 7 Remake: Intergrade (June): This is a remake for the PlayStation5 but includes more content than previous releases as a bonus. Even if you've played before, don't miss this new release for a chance to play as fan favourite Yuffie in the new chapter.
Legend of Zelda: Skyward Sword HD (July): If you're still eagerly awaiting Legend of Zelda: Breath of the Wild 2, you'll have to keep waiting a while. But in the meantime, you can play Skyward Sword on Switch. It was originally a Wii game back in 2011, but it's a good fit for the Switch, too, taking advantage of Amiibo support and the console's Joycons for control.
Deathloop (September): For something completely different, check out this new game from Arkane Studios. The story is you're an assassin in a time loop and have to complete your hits within one time loop in order to get out. The catch is you're being hunted, too. You can play on PlayStation or PC, and an Xbox version is in the works for a later release.
Halo Infinite (Fall – TBD): Need something to play on your Xbox Series XIS? Nothing better than Halo. This version will have a free-to-play multiplayer version, too.
Horizon Forbidden West (TBD): This one might be a little too real for pandemic times. You play Aloy, a futuristic hero who's on the hunt for the origins of a deadly virus in an apocalyptic Western US. You can play it on PlayStation.
God of War: Ragnarok (TBD): God of War was huge on PS4, which has people really eager to play the new instalment on PS5 sometime in 2021. IGN has been teasing out details, but so far there isn't much to know.
Ruined King: A League of Legends Story (TBD): League of Legends is a fan favourite as a multiplayer, but Ruined King gives you a chance to play solo. This is their first single-player version, which is formatted as a turn-based RPG, featuring all your favourite characters.
Even if you already know which big releases you're looking forward to in 2021, E3 usually gives you a shot to see exclusive pre-release footage and demos from the games. It's a great teaser for what's to come and builds excitement about upcoming releases. You'll also see news from smaller developers at E3. The expo also includes demos and news from the development teams for lower-budget titles that you might not otherwise hear about.
Meet Other Fans
Usually, the in-person conference for E3 is a great place to meet like-minded gamers and fans, which is one of the big draws for attendees. It's usually hosted at the LA Convention Center with tens of thousands of attendees—66,100 in 2019. You can discuss the games you're most excited about with other attendees and maybe pick up some new members for online gaming leagues.
With this year's conference taking place online, there won't be the same socializing element. However, E3 will probably take a cue from other big conferences that have had to move online in the last year and find a way for fans to interact. That might take the form of chatrooms, smaller online events, or just more interactive sessions in general.
Even with the loss of the social element, the online format is really exciting for lots of gamers who might not otherwise have been able to attend. This is particularly true for international gamers who wouldn't have been able to go to the conference in Los Angeles. Over the last year, a lot of event organizers have found that some people actually prefer online events, because they're more flexible and accessible. It's possible that after this year's conference, the E3 will retain some sort of online element even if the restrictions on in-person gatherings are loosened or lifted in the future. 
How to Go
Getting to E3 will be easier than ever this year. You won't have to spend money on a plane ticket or your entry badge—more cash to buy on the video games you learn about while you're there.
If you're planning on going to the event, you can register for more information on E3's website, which will keep you in the know about special offers and announcements. The exact schedule isn't out yet, but you can expect a full calendar of events from Saturday June 12 to Tuesday June 15. Of course, the events will be on a US Pacific time schedule, so it might mean a few late nights if you're catching the stream from New Zealand.
The virtual E3 event is just another way that the world of gaming is embracing online experiences. As online casino gamers already know, there's a huge demand for being able to access great content online. Virtual events like E3 will give gamers around the world the chance to be a part of the action, from the comfort of their own homes.
Looking for something new to play while you wait to you hear about the upcoming releases at E3? Check out the awesome live casino games at JackpotCity. You can play blackjack, roulette, poker and more in our online casino, offering a huge selection of experiences and endless chances to win.