JackpotCity: Spotlight on 5 Top Adblockers of 2021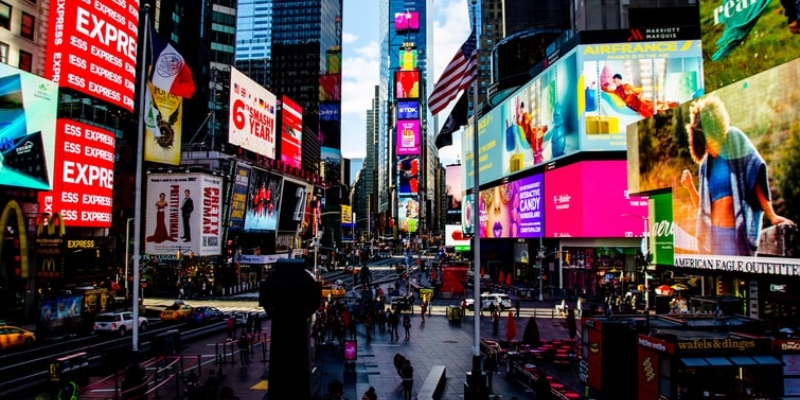 Source: Photo by Anthony Rosset on Unsplash
Ever wondered why so many people are using adblockers today? We'll look at some of the pros and cons of using an adblocker (or privacy extension). Then to save you some time, JackpotCity online casino has reviewed five of the top adblockers available for your smartphone.
The promise: no more pesky ads
What could be better than freedom from those impetuous pop-ups and pesky ads that seem to have taken over your phone. It can be a real headache to stick to a monthly budget if the last thing you Googled keeps being waved enticingly before your nose. Then there's that more dangerous variety of ad/malware that redirects you to a page because you've "just won an iPhone 11". When all you've really won is a couple of viruses: if you're lucky. Ads can be annoying on a practical level too because they slow down websites, drain your phone's battery and eat through your data plan.
A recent US study estimates that about 40% of adults block online ads on their PC or smartphone. While the use of adblockers on PC has remained relatively stable in recent years, on smartphones it's a different story. The use of adblockers has roughly doubled in the last five years rising from 282 million to 586 million at the end of 2020 (according to PageFair Adblock Report as reported on Cnet). The increasing trend of using adblockers is part of an overall trend by consumers to take a greater interest in their cybersecurity, which has also led more people to start using crypocurrency.
Pros and cons of using adblockers
For consumers, there are more pros than cons when it comes to using adblockers. The only downside, as pointed out on tomsguide, is that some free websites and online content rely on ad revenue to provide content for free. In 2017 alone publishers lost NZ$15.8 billion in advertising revenue. If everybody blocks ads, then content creators will eventually have to start charging for their services, or simply disappear. Secondly, you may find that you actually miss a few of those ads tailored to your preferences. Once you have blocked ad tracking, you will only see generic ads that aren't relevant to you, or no ads at all.
On the pro side, you will be able to take back control of your browsing experience and your personal data will be safer. As an extra bonus, you can avoid spontaneous purchases.
Review of 5 top adblockers
We've reviewed five leading adblockers for your phone. However, it's worth mentioning that if you have a recent iPhone with iOS 14.5, then you may be happy just using the new App Tracking Transparency feature released in April 2021. The new feature prevents advertisers from using your data for targeted ads, keeps your location data private and hides your advertising ID from third parties: unless you decide to share them. Still, if you're interested in actually blocking all ads, across the board, you need a more powerful adblocker. Your best choice will depend a lot on the phone and browser you use. If you're currently shopping for a phone, take a look at our article on JPC online casino's choice of top smartphones in 2021.
Source: Photo by David Grandmougin on Unsplash
1) Adblock Plus (ABP) by Eyeo GmbH
Adblock Plus, also known as ABP, is a well-known and popular adblocker that works with pretty much every platform. The original Adblock Plus for your PC browser is free to download online at adblockplus.org but for your Android smartphone you'll need the Adblock Browser edition available on Google Play Store. The iPhone version is called Adblock Plus for Safari and you can find it in the App Store too.
ABP promises to free you of everyday annoyances: pop-ups, video ads and banner ads. This is a fast and secure browser extension that blocks annoying ads and can stop advertisers from tracking your data. One other thing to set ABP's offering apart is an Acceptable Ads feature, which allows only great advertising to make its way through to you. Since, strangely, we sometimes miss some of those pesky ads. Of course, you can turn this feature off too.
ABP also offers to protect your device from malware and other nasty viruses. One user, who gave ABP's Adblock browser a five star review this month, said: "I love it. The layout is like Chrome so it's familiar when you surf, but no ads, you get very few of those ads that get inserted into a video you're watching. You really appreciate AdBlock when you accidentally go back to Chrome and get bombarded with ads". It gets a 4.4 rating with 160,657 reviews on Play Store. ABP seems to be the leader in the world of adblocking at the current time, but the iOS version seems to be less efficient and only has a rating of 2.9 out of 5.
2) AdGuard
Here's a great adblocking solution for your phone with only two downsides: you won't find it available in the Play store (unless you use the Samsung or Yandex browser), and there is a free and a paid version. However, the adguard.com website explains that Google does not allow apps that block ads across the device in its store. In other words, this is a much more powerful adblocking solution than anything you will find on the Google Play store. This is the only adblocker in this list that will block ads everywhere, across the whole system. It's JackpotCity's online casino's adblocker of choice. If you use iOS, you can find AdGuard for iOS in the App Store although you will need to pay for premium features at roughly US$10. A recent user of the Pro version (November 2020) on iOS had this to say: "Like a lot of you I've used several ad blocking tours, AdGuard is extremely thorough, well maintained by its developers and open source (on github). I can't say enough positive things about it".
3) Ghostery
Our next adblocker is an extension that removes ads from webpages to allow you to concentrate on the more important things. Ghostery also puts a heavy emphasis on privacy features. You can actually view trackers to see who is trying to collect your data and block them. Ghostery also has an Enhanced Anti Tracking function if you want to go even further. The latest edition of Ghostery Privacy Browser for Android mobile has cut down on bloat so you can do what you need to do faster. In the past, this has been one of the most popular adblockers for PC and phone, however, it seems that there have been problems with some recent updates that users were unhappy about. This will only block ads from your browser, so if you want something to blitz all the ads from your phone, you need something like AdGuard.
4) Brave Private Browser
The Brave Private Browser is another popular choice in the Google Play store. In fact, it seems to have swept users off their feet with its performance. With no less than 444,389 reviews it has managed to achieve a rating of 4.7 overall. The version for iOS is equally impressive with a rating of 4.8 with 120K reviews. Stats like that are enough to convince me that this is one of the best adblocking browsers in 2021. As a bonus, it's free (unless you want to add a VPN in iOS) and you will find it in the app stores easily.
5) Free AdBlocker Browser by Rocketshield Browser (Android only)
Not to be confused with the Adblock Plus (aka ABP) adblocker with the blue and red logo. Here is another app called Adblock Browser, just to confuse you. In the Google Play store, this Free Adblocker Browser by Rocketshield also "contains ads" and "offers in-app purchases", which seems kind of counter-productive for an adblocker, wouldn't you say? However, this is still one of the best adblockers for watching videos and has a 4.6 rating on Play store with many 5-star reviews, especially by people who watch anime videos. The developers are also quick to respond when there are problems caused by updates. The free version appears to be very good, despite the note about "in-app purchases" on Play store. Unfortunately, this developer does not offer an iOS version. There is another app with a similar name published by Betafish with a hand logo, but unfortunately the latest ratings are fairly low for the Betafish app.