Online Slot Games Bonuses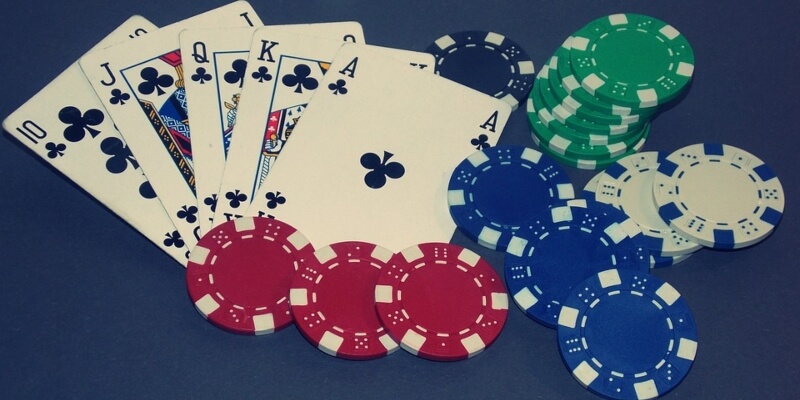 It is a well-known fact that online casinos are a great way to entertain yourself without leaving your home. A lesser-known fact is that online casinos offer many types of bonuses rewarding both their new and regular players with great perks.
One of the most common bonuses in both Canadian and worldwide online casinos are welcome bonuses. This perk will either give the gambler a certain amount of money to use on the casino's online machines or a certain number of free spins. Another type of bonus the player can encounter on online casinos is the in-game bonus. Common in many games, it is often found on online slot games to the great pleasure of the gamblers. So, are you aware of the different available bonuses? Here at JackpotCity Casino, we made you a list of the most common online slot in-game bonuses.
What are Wild Symbols? 
Wild Symbols have been a slot machine feature from the beginning. This special icon works as a joker would in a deck of cards. In other words, it can replace any other symbol on the reel, at the exception of other special symbols. Depending on the type of online slot game, the wild symbol may or may not have value on its own. No matter what, it's always exciting to get a wild symbol as it increases the winnings.
How do Wild Symbols work?
Wild Symbols, like any other symbol on a video slot machine, always appear randomly on the reels, thanks to the Random Number Generator (RNG). Some slot games might have additional rules, such as wild symbols only appearing on certain reels, or specialties. The special wilds vary from game to game but the traditional ones are usually:
Expanding Wild Symbols: fill the entire reel and every position becomes wild.
Sticky Wild Symbols (or frozen): stay at the same place through multiple spins.
Shifting Wild Symbols: similar to the sticky one, they shift horizontally from reel to reel through multiple spins.
Stacked Wild Symbols: with this one, the wild symbol will pile up on itself, often taking over an entire reel.
Multiplier Wild Symbol: this one will multiply your winnings. 
What are Scatter Symbols?
Pretty common on video slots and most 5-reel slot machines, this bonus is also a frequent feature on many online slots games with 7-reel, slots with bonus games or with progressive jackpots.
This bonus often varies from game to game, sometimes giving a direct payout, other times offering free spins, additional bonuses or mini-games. For that reason it's always good to click on the Paytable icon and verify the game's particularities.
How do Scatter Symbols work?
On most games, the player must obtain a predefined number of scatter symbols in one spin to unlock its speciality. The great thing about obtaining a scatter symbol on your online slot machine is that it counts no matter where it appears on the reel, multiplying your shots at a winning.
Free Spins
The Free Spin Bonus exists in two different forms. The first kind is called no-deposit free spins and is used to promote either an online casino or a specific online slot machine. Jackpot City for example often offers impressive new bonuses and free spins to both newcomers and regular players. This bonus is a great way to test a slot game or casino without risk, although it is usually required to make an initial deposit.
The other type of free spins can be found in-game. This type of bonus is commonly won as a form of a prize and generally appears as a bonus round. Most of the time, it's unlocked through the emergence of various bonus symbols, such as scatter symbols. Additional features such as multipliers, special wilds or other bonuses often complement them.
Bonus Games
Mostly found in 5-reel video slots, bonus games vary from game to game and brand to brand.  Although online casino software developers will always adapt the bonus to the theme of the slot machine, they will often grant similar bonus games to their players. The function of the bonus games is to break the routine of online slot games and keep the gambler more engaged. There are various types of bonus games but these are the most common on Canadian online slot machines:
Free Spins
Click-Me Variations: this event asks the player to choose an item from a selection of elements. The item will then reveal an additional bonus such as a multiplier, free spins or coins that are added to the player's winnings.
Arcade-Style Feature: recent video slots sometimes offer a game within a game where the player may need to display his special skills in a simple game such as shooting an enemy spy. Online slot machines following a storyline might also use this opportunity to unfold their adventure.
Special features
Slot Machines today can change a lot from one another, presenting different features such as:
Autoplay: by pressing the autoplay button, the machine will play on its own, only showing you the result before spinning again
Progressive Jackpot: some games will present a progressive jackpot where a percentage of the player's bet will be used to increase a jackpot, common either to multiple machines in a single online casino or to multiple casinos
Multiplier Symbols: this symbol multiplies the gambler's winning by a specific amount
Ways to Win: thanks to their computer components, recent video slots have been able to add to the traditional paylines, now offering a lot more ways to win at each spin. The most common of these games will offer you 243 Ways to Win. So, are you ready to try all these exciting online slot game bonuses?