JackpotCity 's Top 10 Casino Restaurants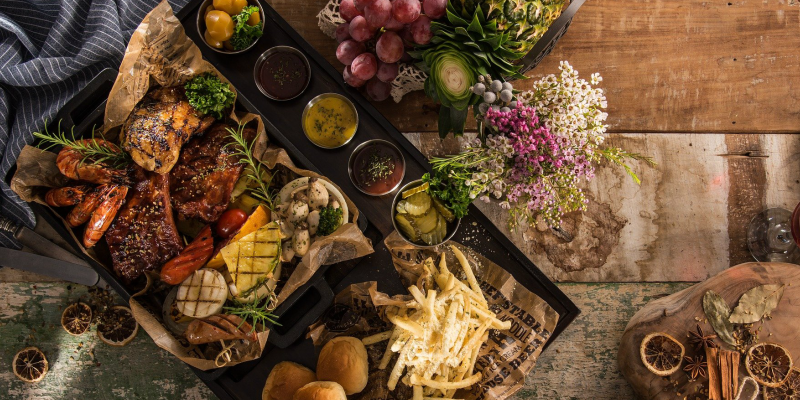 The world's best casino resorts also host many of the world's best restaurants and celebrity chefs. JackpotCity online presents casino's top 10 restaurants from around the world.
Casino Restaurants Around the World
The world's great casino resorts are vying for visitors with an ever-growing number of original and luxurious on-site services. Macau and Las Vegas, the major capitals casino, offer a breathtaking variety of entertainment and gourmet offerings. Most of the major casinos in Macau and Las Vegas will have several options, including bar dishes, gourmet dishes and cafes to the finest haute cuisine. In 2019, Macau will have 19 Michelin-starred restaurants. Las Vegas no longer gets Michelin inspectors, but when it did in 2008-2009, ten of its restaurants were awarded Michelin stars - and they're still proud to tell you about it. Not every restaurant on the Michelin star list is a restaurant, but that doesn't mean it's not worth a visit. Simon Wilson, a New Zealand food critic, has written an interesting article exploring how obsession with Michelin stars can sometimes limit culinary creativity here.
Jade Dragon of Macau
Macau has recently overtaken Las Vegas as the largest gambling metropolis in the world and now boasts some of the most luxurious restaurants in the world. The Jade Dragon tops this list of three Michelin star restaurants. The restaurant is located in the heart of the City of Dreams Resort on the Cotai Strip. This is the pinnacle of fine dining in Macau with eleven private dining rooms and exquisite Chinese artwork on each wall. The interior is modern and richly decorated with ebony, crystal, gold, silver and jade. Michelin inspectors were particularly impressed by the lychee-wood grilled meat with its fine ingredients, perfect presentation and harmony of flavours. The restaurant also offers a dim sum menu and a seasonal healing soup, which is expected to be very popular in 2020!
Waku Ghin, Singapore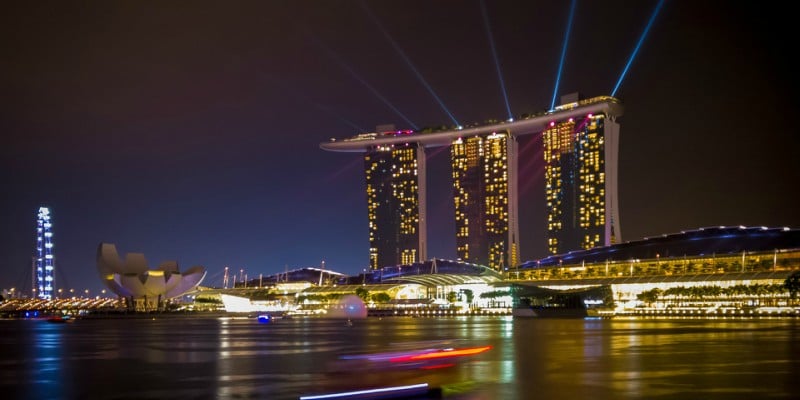 Singapore's Waku Ghin restaurant has held onto its two Michelin stars since 2017. Chef Tetsuya Wakada discovered his love of cooking at the age of 22 when he moved to Sydney. His food is known for mixing French cooking techniques with Japanese presentation. Located on the Marina Bay Sands, the Singapore restaurant offers Japanese-European dishes prepared using only the freshest ingredients. This area is divided into four smaller sections, each with its own chef. One of the highlights at Waku Ghin is grass-fed beef with wasabi mustard from Tasmania. Next on the list is the restaurant's incredible sake collection and a selection of cocktails that are said to border on art. Chef Tetsuya is the first person from abroad to be named sake ambassador, which is a great honour in Japan.
Restaurant Guy Savoy, Las Vegas
This restaurant in Las Vegas is modeled on the Parisian flagship Savoy and overlooks a replica of the Eiffel Tower at Caesar's Palace in the Nevada Desert. Famous for being the only place outside Paris where you can eat the famous Savoy artichoke and black truffle soup, for dessert you can enjoy the legendary fondant au chocolat or grapefruit terrine. Guy Savoy Restaurant is located in the Augustus Tower, near the Qua Spar and the wedding chapels. It is one of the restaurants that received two Michelin stars on the last visit by the inspectors. The Savoy in Las Vegas also features a caviar room where you can enjoy the famous colours of caviar, and a Bubbles Lounge famous for its expensive cognacs. There is also the very special Krug Chef's Table tasting menu for 2-6 people priced at $650 per head. This table offers guests an intimate view of the kitchen as you eat ten courses with a glass of Krug's prestigious Cuvee Champagne. What's interesting about Chef Guy Savoy is that he does not tolerate flowers or allow his staff to wear perfume in his restaurants. He believes it will disrupt the taste of the kitchen.
Rockpool Bar & Grill, Melbourne
The Crown Casino in Melbourne is the largest casino in the southern hemisphere. It also features some wonderful dining options on site, including Neil Perry's award-winning Rockpool Bar & Grill restaurant, known for its dry-aged beef specialty. Inspired by the great steak houses of North America, the restaurant features an open kitchen with a wood grill. If you don't eat red meat, there's also a whole room dedicated to seafood. The quality and origin of the ingredients is a proud point in Rockpool and you will only find beef from humane Australian cattle farms certified not to use growth hormones or antibiotics. Typical dishes include wood-fired lamb chops and chops, macs and cheese to make you feel at home, chopped salad and grilled king prawns. For dessert, you can enjoy the great classics of the southern hemisphere with a Rockpool touch: chocolate lamingtons and passion fruit pavlova.
Le Train Bleu, Monaco
The Train Bleu of the famous Monte-Carlo night train, which brought the rich and famous from Calais to the Côte d'Azur between 1886 and 2003, takes its name from the Calais-Mediterrane Express night train. The restaurant, run by chef Saez-Manzanares, serves fine Italian cuisine and is located in a magnificent 19th century building where guests can enjoy fine Italian cuisine in the ambience of the Belle Epoque. It is open to guests until the restaurant casino closes and offers players a relaxing break from the tables. Try Scottish salmon with oak, celery remoulade with green apple and blinis, followed by rossini scallops, crispy polenta and parsnips. Finish off your meal with gelato and sorbets from the hotel's ice cream parlour.
Robuchon au Dome, Macau
Chef Joel Robuchon has several incredible restaurants, but the Robuchon in Macau has the most impressive location. It is located at the top of the beautiful Grand Lisboa Hotel in a magnificent dome of gold, metal and glass. A dramatic chandelier, a cascade of crystal and light, hangs over the restaurant and consists of over 131,500 pieces of Swarovski crystal. The restaurant is run by Chef Julien Tongourien and has three Michelin stars. You must win a jackpot before you book your table. Alternatively, you can try the $788 gourmet menu, which includes an appetizer, soup, fish, meat and cheese, or a dessert plus coffee. At this price, please don't leave the table until you've finished your plates. It's Asia's most extensive wine list with over 17,000 different wines! I'm already having trouble deciding when there are only ten...
Capriccio, Atlantic City
Capriccio in Atlantic City has been praised by critics and guests for years, and in 2020 received the USA Today 10BEST.com Readers' Choice Award for the best restaurant casino. In the baroque Italian dining room you can enjoy classic Italian dishes such as eggplant parmigiana and spaghetti and meatballs, Italian home cooking that is taken to the next level and served with fabulous wines. The dining room offers magnificent views of Atlantic City and features a comfortable outdoor dining room overlooking the famous waterfront. A great choice for a romantic dinner overlooking the ocean. However, if you do not intend to recreate the scene from Lady and the Tramp, please refrain from ordering spaghetti and meatballs.
Picasso, Las Vegas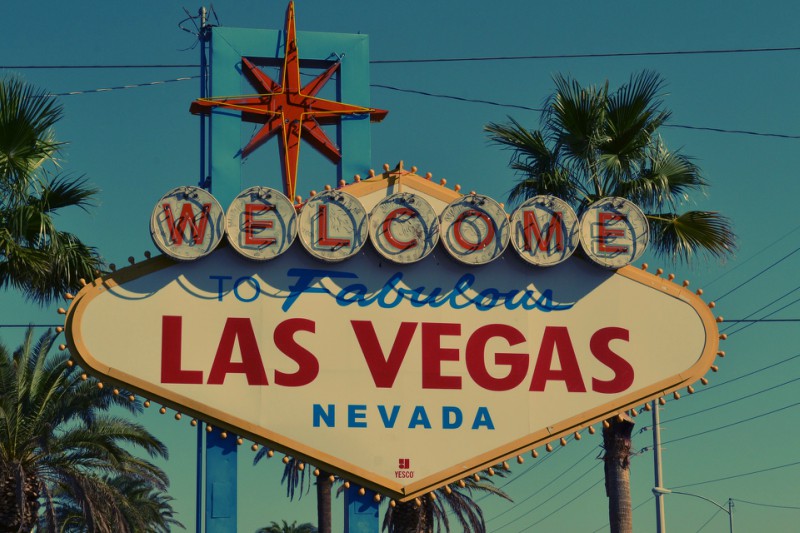 The award-winning Picasso Restaurant at the Bellagio offers guests the best views of the Bellagio fountains in Las Vegas. It is also run by Chef Julian Serrano and has a menu with French and Spanish influences. The restaurant offers fine dining amidst authentic Picasso masterpieces of paintings and ceramics and has been awarded two Michelin stars. It is considered one of the best restaurants in the United States. One of the most popular dishes at the Picasso is quail. Julian Serrano says on the restaurant's website that he saw guests eat four courses of quail... even quail for dessert! Admittedly, given the size of the bird, you might have to order four. Picasso's typical dishes include warm quail salad and roasted milk and veal chops. The restaurant also offers an impressive selection of European wines with more than 1,500 dishes to choose from.
The Sugar Club, Auckland
No restaurant in Auckland's CBD would be complete without one of our own restaurants. Located atop the Sky Tower, the Sugar Club offers guests the highest harbour views in Auckland's CBD in a 1930s setting. We believe it must be the only restaurant in the world to offer golden kumara gnocchi and duck in Piha Kelp. You can also choose between two tasting menus, one of which is perfectly tailored to any vegetarian or vegan friend and accompanied by the best local wines. If all of this really hits your stomach, it's good to know that this restaurant is on home turf and is much cheaper than the Robuchon au Dome in Macau. You can even book a private dining room for a special event for up to 12 guests. The menu changes seasonally, so don't be surprised if the dishes we've mentioned have been adapted to seasonal produce. You can also try one of the local cocktails on the menu, which is described as "liquid representation of New Zealand."
Clare Smyth at Crown Casino early 2021, Sydney
Although not yet officially opened, the arrival of world-renowned chef Clare Smyth at Crown Casino, which is still under construction, is exciting news for foodies and visitors alike. Smyth worked at Gordon Ramsay's three Michelin-starred restaurant before opening her own restaurant in 2017 and has since been awarded two Michelin stars and tops the list of chefs who follow on Instagram. Her restaurant in London was also the first to be included in The Good Food Guide with a perfect score of 10. Smyth's new restaurant will be located in the stunning new Crown Casino Sydney, which is currently in the final stages of construction on the waterfront. Smyth's food will be prepared with seasonal, sustainable and local produce, and you can expect the presentation to be no less than exquisite.
We hope you enjoyed the top 10 JackpotCity restaurants from all over the world. Don't forget to visit the best online restaurants casino in New Zealand! If you want to continue this celebration of food and the casino games, why not play some of our food themed games like Win Sum Dim Sum or Banana Drop.