15 Best Online Casino Podcasts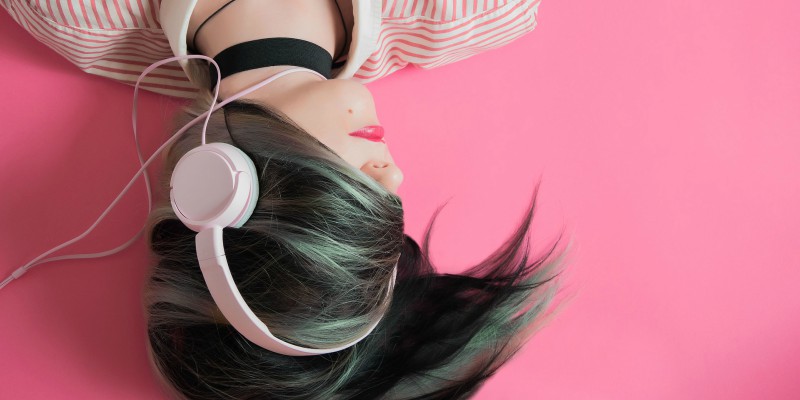 We're always looking for new ways to stay on top of the news in the online casino world. From game reviews to strategy talk to discussion of big wins, gambling podcasts are a great way to keep in the know about what's going on in the casino biz. We've rounded up 15 of the best online casino podcasts so you don't miss a thing!
Podcasts are a great way to get interesting, entertaining information about whatever it is you care about. You can choose quick podcasts to listen to while you take a break from work or longer ones to get you through your morning commute. They're also the perfect thing to keep you entertained during a workout or long drive. These awesome gambling podcasts can also teach you a thing or two about different games and strategies, which you can keep in mind next time you play at JackpotCity Casino, the best online casino in NZ!
Not sure where to find podcasts? Apple has its own built-in podcast app with lots of different shows available. On Android, you can use a mobile podcast app like Stitcher, or find episodes on Spotify so all your music and shows are in one place. Wherever you listen, make sure you subscribe to your favourite programmes so you get updated as soon as new episodes drop.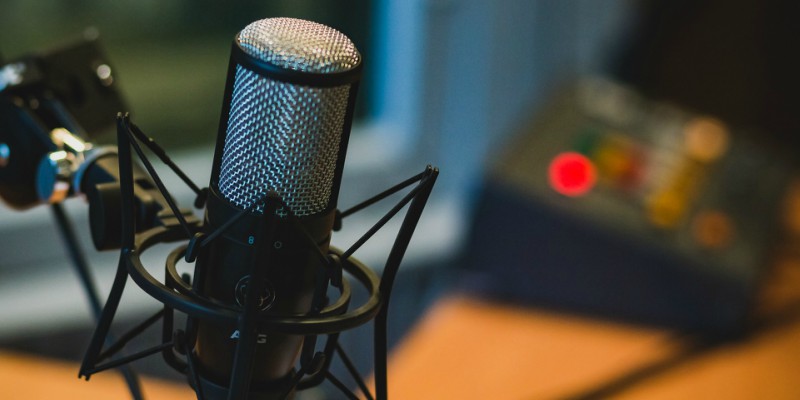 Tips and Tricks Shows
If you're looking for tips on how to play better, check out these shows that cover popular games and discuss questions from listeners about gaming. You can learn more about the strategies behind casino classics and hear from big names in the casino industry about their experiences.
1. Cousin Vito's Casino Podcast
Just as the name suggests, Cousin Vito's Casino Podcast feels like sitting down with your cool cousin to talk about gambling. It's hosted by passionate gamblers who cover all sorts of information about the casino world. They bring on interesting guests like casino employees, gambling experts, and even fans of the show who have something to share.
Episodes are around an hour long and centred around a different theme each time. Check out their recent show with special guest Daniel Negreanu, two-time World Poker Tour champion, for tips on mastering the world's favourite casino game.
2. Gambling With an Edge
If you're interested in the lives of the pros, Gambling With an Edge is a fascinating show. It's a project by Richard Munchkin, a movie director and pro gambler. He talks to guests who have made it big gambling as well as other industry experts like Las Vegas attorneys and legislators and gambling statistics buffs.
Each episode is usually around 50 minutes long and covers several different topics. A September episode with guest Peter Alson even talks about his novel, focused on an underground poker player.
3. Gamble On
You can think of Gamble On as the newspaper of the betting world. They cover the whole gambling industry, including online casino games, sports betting, and live play in on-land casinos. They don't just report the news but break it down in a helpful way so that topics like new casino legislation are easier to understand. They bring on lots of interesting guests for interviews, such as casino execs, pro gamblers, and lawmakers.
The weekly episodes of Gamble On can teach you all sorts of things in an hour-long instalment. You never know when you'll learn the perfect trick to take your skills to the next level!
4. Poker Stories
If poker is your game, you can't miss Poker Stories. This podcast from Card Player brings listeners long-form audio about the big names in the poker world. You'll hear from the greats about their most memorable experiences as poker players, which can give you a great insight into this exciting world, and maybe teach you a thing or two about the game.
Episodes arrive every couple weeks and feature interviews with experts such as Jennifer Harman, Seth Davies, and more. You'll love this VIP look at the professional gambling lifestyle, as well as the way the format makes the stories come to life.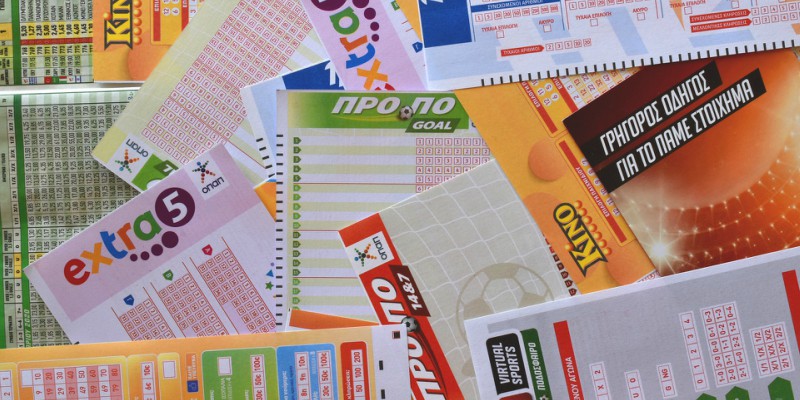 Sports Betting Podcasts
Sports betting is the perfect combination of two beloved pastimes. So it makes sense there are lots of podcasts that go over the latest news in the sportsbook world, providing recaps of interesting events and giving their predictions for the most exciting upcoming games. From American football to e-sports to horse racing, these podcasts can help you get an edge on sports betting.
5. Behind the Bets
If you're interested in the specifics that go into sports betting in Vegas, then you can't miss this ESPN Radio podcast hosted by Doug Kezirian. As the network's gambling analyst, he knows all there is to know about the sports betting world, particularly in Las Vegas. The show focuses on different leagues depending on the season, so you'll always have the best information on upcoming matches. As a statistics pro, Kezirian does get pretty heavily into the odds and math, but also breaks things down for newcomers to understand.
Episodes are posted twice a week. If you like ESPN sports, check out their other podcasts for all the best coverage and news.
6. Hammer Dahn
Hammer Dahn is a podcast for sports lovers and gamblers alike. One of the show's three hosts is former NFL General Manager Michael Lombardi, who provides great insight on the sports aspect. The group talks about big events in sports and gives previews of upcoming games. Whether you're looking to get into sports betting or you're an old pro, it's sure to give you hours of entertainment.
The half-hour episodes come out three times a week, so you'll never have to wait too long for the next one to download.
7. Sports Gambling Podcast
The Sports Gambling Podcast is just what its name sounds like. The hosts of this beloved show have been bringing fans the best in sports gambling info since 2011. Hosted by football fans Sean Green and Ryan Kramer, there's a lot of talk about the NFL, particularly fantasy leagues. You'll find other sports talk as well if football isn't your game.
Episodes come out several times a week to keep you up to date on all the news. Hear them talk with horse racing expert Malcolm Bamford about the Breeder's Cup in episode 900 for a great explanation of how handicapping and odds work in the sport.
8. Against the Spread Sports Betting Radio
If you're looking for live odds in all sorts of sports, ATS is great resource. They're not just a podcast—they have a whole mobile app that features analyses, stats, and picks from handicappers in all the world's favourite sports, including football, basketball, golf, and UFC.
The show comes out five days a week so you're never out of the loop. Subscribe to their feed so you can tune in on episodes that focus on your favourite leagues.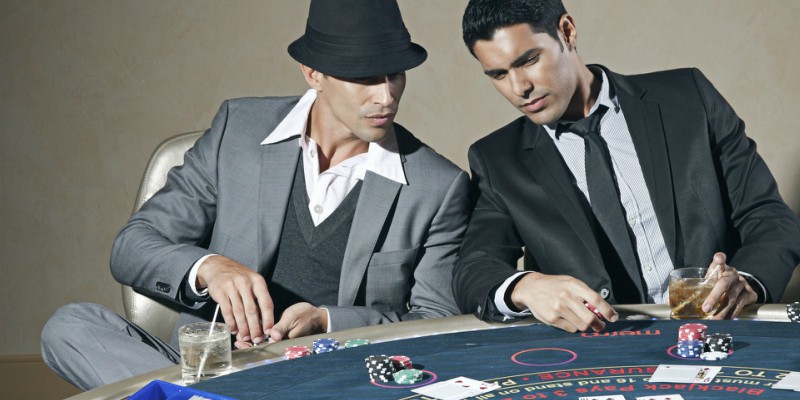 Lifestyle Shows
You'll never have a dull moment when you subscribe to these lifestyle podcasts. Get into the high-roller mood when you hear about the glamorous lives of pro gamblers. You'll hear tips on dining, travel, and more in these great shows.
9. Seven Out Gambling, Poker, and Casino Podcast
For an all-inclusive look at the exciting world of pro gambling, look no further than 7 Out. This gem of a show is hosted by Vinny Chenz and Big Joe, an entertaining duo who will show you all the casino world has to offer. They travel around to different gambling destinations in the US, including Atlantic City and Las Vegas, so you can start planning your dream vacation. They also have endless stories about their lives in the casino circuit and talk about playing all sorts of games.
Episodes are dropped every two weeks so you'll have something to look forward to, from write-in stories to travel reviews.
10. Vice Lounge Online
The Vice Lounge Online lifestyle podcast is a must-listen for gamblers who enjoy the finer things in life. It's a refined look at casinos as well as other lifestyle topics, including cigars and travel. You can hear about the best casinos to visit and what to play while you're there.
Episodes come out once a week, and there's a huge catalogue of past episodes to enjoy. Check out episode 437 for a fun rundown of the biggest casino heists in history.
11. Vital Vegas Podcast
Las Vegas isn't just one of the world's gambling hot spots—it's also known for being a city that never has a dull moment. If you've always wanted to visit the neon lights of Vegas, get a taste of what you'll find there in the Vital Vegas Podcast. It's not focused exclusively on gambling, but casinos are a huge part of Vegas's allure.
Episodes usually come every few weeks. For a funny look at the weird side of Vegas, check out episode 112, "Bizarro Vegas" to see what you've been missing in America's most entertaining city.
12. Two Morons Talking Casinos and Stuff
If you want an insider look at what it's like to work in a casino, Two Morons will deliver. It's hosted by two guys who used to be dealers in casinos, and now work as game floor supervisors in Vegas. That means they've seen it all, and they share it with their listeners in this tell-all show. You'll hear about all the interesting experiences they've had interacting with casino-goers as well as their own stories of the gambling life and tales from special guests from the industry.
Their episodes usually include personal stories as well to add some flavour to the podcast, bringing a bit of fun and humour to each release.
13. Due for a Win
This podcast is Atlantic City specific, hosted by two guys who know everything there is to know about gambling in the city. Whether you're planning a vacation to play in person or just interested in what's going on in some of the largest casinos in the United States, you'll find good information about what's on offer in this popular tourist destination.
The Best in Online Gaming
Look to podcasts focused on online gaming for good information about choosing casinos and making the most out of their offerings.
14. Online Casinos Verified
When you're playing online, it's always good to check out the reviews on a casino before you start. That's where Online Casino Verified comes in. Their podcast covers the pros and cons of each casino and also includes important things to consider when choosing a casino.
You can find new 10-minute episodes nearly every day. Check out the October 2020 episode to hear about the best online casinos in New Zealand.
15. The Blackjack Apprenticeship
Blackjack is one of the most beloved games around, whether you play in an online casino or the VIP room in an on-land establishment. The Blackjack Apprenticeship gives listeners all sorts of blackjack content, from answering basic questions about how to play the game to good tips on how to get a more competitive edge and beat the house. They also have regular guest speakers who talk about their most memorable blackjack games to inspire listeners.
If listening to this podcast gets you in the mood to play a round of blackjack yourself, you can find classic versions of the game as well as fun variations at JackpotCity NZ online casino. You can put all the gambling tips you learn on your podcasts into practice when you play our huge selection of online casino games—the best in the industry.