Best Gambling And Casino Books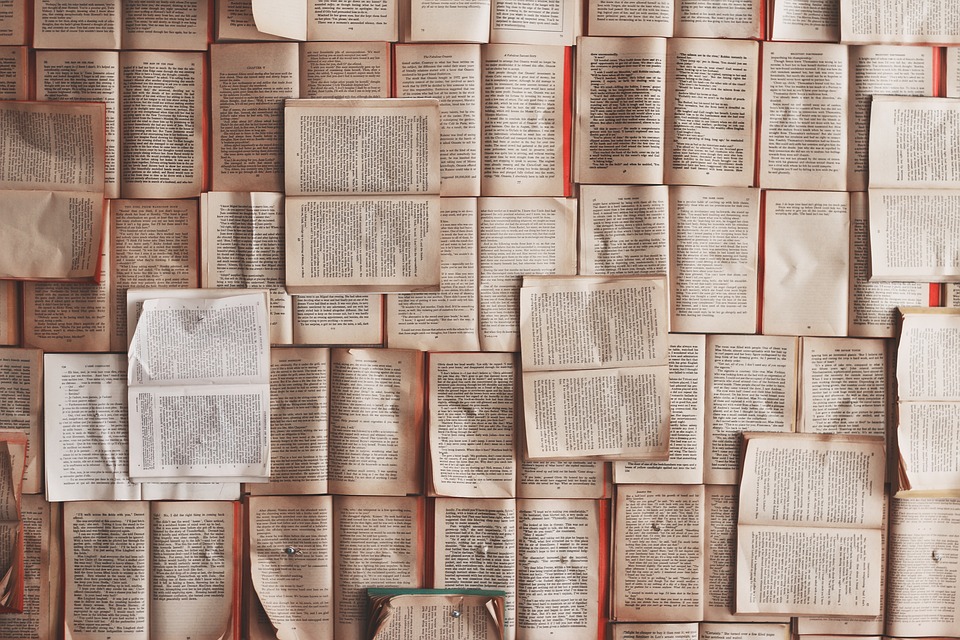 Source: Pixabay
There are many books about gambling and casinos out there. Some are written to explain how to gamble and do the math behind the different games. Others are fictional or autobiographical stories about figures in gambling history. And yet others are workbooks with interactive quizzes and practice exercises to fill out as you progress. Here are nine we recommend checking out.
Gambling Strategies 101
The Complete Guide to Sport Betting by Kevin Dolan
Professional sports bettor Kevin Dolan provides a perfect introduction to sports betting in his book. The methods shown in the book are the same that successful bettors use to decide which games have the highest value and chance at a profit. You will be able to create your own power rankings, analyze patterns and trends, and everything else you need to have the edge over the sportsbook.
Casino Gambling for Dummies by Kevin Blackwood
Part of the infamous "For Dummies" series, Casino Gambling for Dummies gives the information any gambler should known before stepping into a casino. Blackwood, a winning blackjack player, introduces the odds and strategies in the most popular casino games. After reading the book, you may not win millions, but you won't lose them either!
Gambling 102: The Best Strategies for All Casino Games by Michael Shackleford
This book released in 2004 goes beyond simply explaining how to play the games to how to play efficiently and successfully. From sic bo to video poker to baccarat to craps, the games are presented in nineteen to-the-point chapters. Mathematical analysis meets computer modelling meets actual play all to present the odds and the basic strategies needed to lower them as much as possible.
Gambling Stories
Molly's Game by Molly Bloom
Molly Bloom tells her story on how she built an exclusive, high-stakes underground poker game in Hollywood in the late 2000s. She built up a reputation, earned a lot, and then lost it all. In her book Molly's Game she shares what she learned along the way. Molly's story was made into a movie in 2017 starring Jessica Chastain, Idris Elba, Kevin Costner, and Michael Cera.
Gambling Legends: True Stories and Amazing Facts by Victor H. Royer
A fun fast read, this book shares some crazy stories and facts about Las Vegas, its casinos, and its players. A half-naked gynaecologist running through a casino with a Samurai sword. An Indian trying to teach his pet cobra how to pull the slot machine handle. What happens in Vegas stays in Vegas – until Royer published his book that is!
Blood Aces: The Wild Ride of Benny Binion, the Texas Gangster Who Created Vegas Poker by Doug Swanson
Dallas investigative reporter Doug Swanson wrote this biography of Vegas icon Benny Binion. Binion started as a Texas horse trader and built up a gambling empire in Dallas during the Great Depression. After getting in legal trouble, he headed for Vegas where he became know as a casino owner, mob boss, and finally the World Series of Poker creator. The book is full of mobsters and the history of how Vegas became the gambling capital it is today.
Workbooks
The Poker Workbook by Jonathan Little
PokerCoaching.com creator and two-time World Poker Tour winner Jonathan Little published a book full of quizzes based on 15 real poker hands. These hands were played by Little, Matt Affleck, and Alex Fitzgerald in live tournaments. The hands are presented with the reader making his or her choices as the game "plays out" in a multiple-choice format. The pro's decisions and logic behind them are then explained. At the end of the workbook, you will be better prepared the next time you are at the poker table.
Poker Workbook for Math Geeks by Doug Hull
Doug Hall founded RedChipPoker.com to share strategies, poker videos, and coaching information. He then published his Poker Workbook for Math Geeks to help people work on the mental math associated with playing poker. From estimating your hand's value against another to implying odds to calculating your value versus a rage of hands, the strategies are introduced and techniques and shortcuts given. And with hundreds of problems to work on, this workbook ensures that you will know what to do and when at the poker table.
The Easy Way to Stop Gambling by Allen Carr
Allen Carr was a famous British author who wrote several books about stopping smoking and other addictions. After 30 years as a chain smoking, smoking around 100 cigarettes a day, he was finally able to stop in 1983. He created a philosophy that he then turned into his Easyway method. Easyway spread across the globe via clinics in over 50 countries, audio CDs and DVDs, online services, and how-to books. In The Easy Way to Stop Gambling: Take Control of Your Life, published seven years after his death, Carr's collaborator Robin Hayley explains the trap that some gamblers fall into and that keeps them gambling even as it ruins their lives. The book helps gambling addicts lose their desire and fears surrounding gambling and live their lives to the fullest.