Top Tips For Live Roulette Games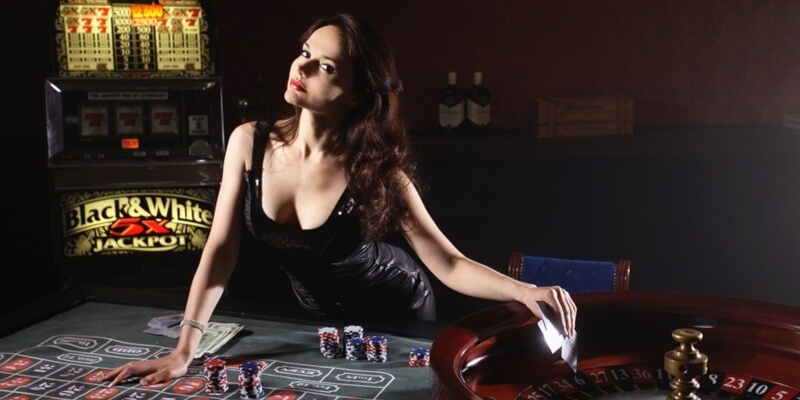 Live casino games are relatively new, but are already extremely popular with online players. New broadcasting stations are opening on a regular basis, but at the moment the United States and Europe are the live casino hubs of the world. This does not mean, however, that a person may not access a live casino, wherever they happen to live in the world. It's simply a matter of logging in and playing.
Since, however, live casinos are still unknown to many players, the various essential aspects of live casinos tend to be unknown. Let's have a look at some of the important factors to keep in mind when playing live roulette online.
Bandwidth Is Everything
Whichever casino game you participate in live, be it blackjack, roulette or baccarat, your Internet connection must be capable of dealing with large amounts of data per second. A live video feed is no small amount of information, especially when that information needs to be updated live. Unfortunately, if you have a slow Internet connection it will be extremely difficult to participate in live casino games. Imagine placing a bet on roulette, only for the connection to lag during the spin, causing you to miss where the white ball lands.
There are, however, steps that can be taken to improve your experience, assuming your Internet connection is not meeting the requirements. As a key factor, try turning down the quality of the live stream. An HD stream, 1080p, is extremely demanding, and not at all necessary. It may look good, but it will tax all by the fastest Internet connections. Simply put the quality setting down to 480p to drastically improve the stability.
Live Means Potential Human Errors
One of the things players love about live roulette is that a real croupier runs the game. In general attractive croupiers are used, which makes the whole experience more enjoyable. The downside is, however, that since a person, and not a computer operate the game, it is entirely possible for mistakes to be made. Don't worry though, mistakes are extremely rare. They do happen though, from time to time.
If you notice the croupier making a mistake it can be reported to the Pit Boss, who is responsible for ensuring that the live games are 100% fair. Online casinos take fair play extremely seriously, as any mistake looks bad for that casino's reputation. Report the mistake and it will be resolved immediately.
Play Safe
Just because you are being blinded by the charms of an attractive croupier, it doesn't mean that safe play should go out the window. Some players tend to be a bit hypnotised by a pretty face, and start playing in the fashion most often referred to as "cowboy." Remember that live roulette is just like any other roulette, and playing safe and following a strategy is still the best way to go about leaving with more in your pocket than when you arrived.
Print out your roulette strategy and keep it beside the computer. Refer to it often and make sure not to deviate from the strategy. And, most important, never switch from one strategy to another mid-game. Strategies only work if they are followed precisely for long periods of time. If wanting to switch from one strategy to another, start a new game over from the beginning.
Only Play At Licensed Casinos
It may seem obvious to some, but it can never be said enough. Only play for real money at licensed online casinos. Any online casino that is officially licensed will display a logo that confirms its license on the homepage. It should be kept in mind, however, that an unlicensed casino might display this logo without every actually being officially licensed. If you have doubts about any casino, simply do a quick search.
Handy websites such as casinomeister.com keep publicly available reports of which online casinos have bad reputations. Visit casinomeister.com often to keep track of which casinos are not playing by the rules. Fortunately, at the present time only reputable websites are allowed to issue live casino feeds. It never hurts to be extra cautious, however, once you've lost money at a questionable casino it is often too late to do anything about it.
Find The Best Deal
Lastly, if playing roulette at a live casino don't be afraid to shop around. Different casinos have different promotional deals, which may mean a better deal for you, with a little looking around. Sticking to one casino does come with the benefit of loyalty points, but the value of keeping your options open cannot be underestimated.
Try simply doing a search for "best live roulette deals" before getting started. This will give a quick idea of what the best promotional deals currently are. If you spot a deal better than your favourite current online casino, no one will have hurt feelings if you leave to take advantage of a good deal, it is, as they say, the nature of the game!