Will You Be Able To Hook A Win In Wild Catch?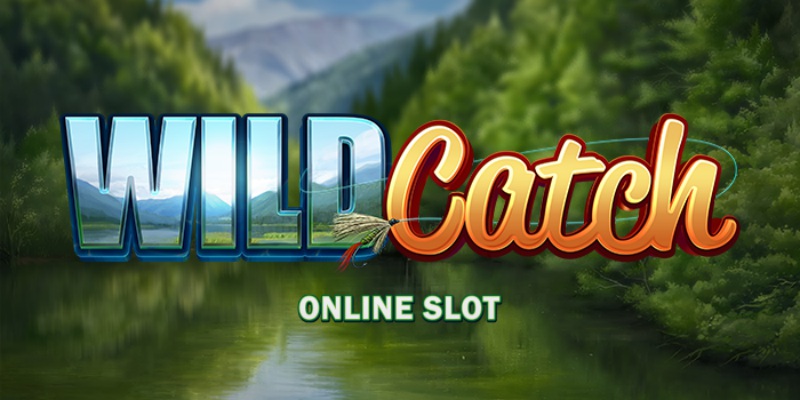 As anyone who likes playing pokies online will already know, game developers are always looking for new ways to excite players. In the case of Stormcraft Studios latest offering, Wild Catch, they have certainly found an angle that anglers will like, at least. This fishing-themed game won't have you waiting patiently on the banks of a lake without the merest hint of a bite, however. It is action-packed and certainly beats many fishing trips where you end up empty handed at the end of the day. The whole idea is to lay some bait and see what you can reel in. And reel in your might because this slot game has 25 symbols per spin since it has a five-reel, five-row layout. That said, is it the right pokies for you?
Wild Catch – The Basics
The first thing that players need to take on board about the Wild Catch online casino slots game is that it offers a total of 50 paylines. This means that there are 50 different ways you could possibly win for every turn you take. Usually, paylines operate from left to right over the game's five reels but when you get a scatter symbol, they can run in any direction. Only the highest win pays out per line but you will always obtain the best prize possible if multiple winning combinations turn up. Furthermore, scatter wins will pay out by the total amount that has been staked, a good thing to know. The game offers the chance to win 9,000 times your initial bet if you are lucky enough to hit the top prize. That's like netting the biggest fish in the lake, only you won't have to fight against nature to reel it in!
Game Features in Wild Catch
Fishing is to do with luck and skill. Hooking a fish sometimes comes down to how hungry the creatures are to take a nibble, of course. That's not the case with Wild Catch, however, because you can reasonably expect to open up one of the online casino slot's features once in a while and then enjoy plenty of waterfront activity. In all, Wild Catch offers six different features. The first is called Rolling Reels which occurs if you get three scatters in the base game. You then get a choice of extra spins with the feature. The more you choose, the lower the possible multiplier you'll get so it is worth experimenting with.
The next feature is named Splashing Wild in which one of the middle three reels will remain wild for all of the subsequent turns in the feature. You could also be awarded three free spins as a one-off or open up the game's exciting multiplier trails. There is also a Growing Wilds feature in which a stacked wild will augment by an extra wild symbol for every free spin that has been awarded. After you have enjoyed a feature in Wild Catch, you'll also enjoy the chance of hitting the jackpot. In effect, this is an extra feature in its own right. Only one jackpot can trigger at any one time but there are three you could come across. A bronze jackpot means the chance to win 10 times your bet while a silver one would be 100 times your bet. If you net the gold jackpot, then the potential prize is 2,000 times your original stake.
Summing Up
The choice of features that either offer you more extra spins or bigger potential payouts means that players can regulate the volatility of this game. In other words, you are put in control of how much of an outside chance you want to take with potentially bigger rewards. That makes this fun game stand out from many other online pokies in NZ you could choose to play. The outdoors theme will appeal to many, of course, as will the high level of detail in the graphics. And with a return to player rate of 96 per cent, it is easy to see why.