Explore Arctic Magic To Find Your Fortune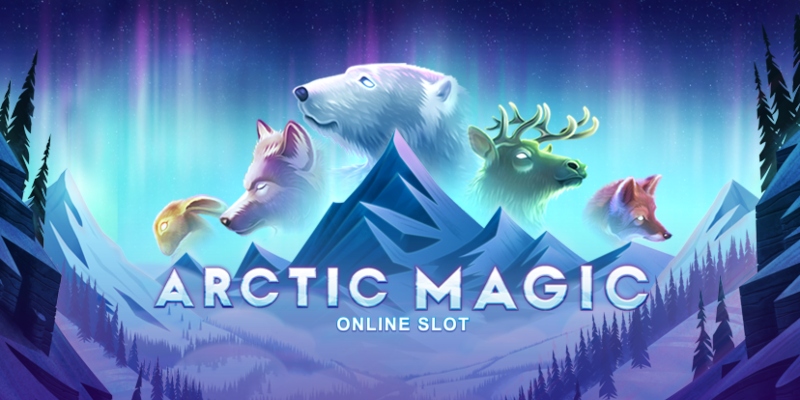 Winter weather is often a state of mind: It may be a time of cold chilly winds for some, but it also transforms our world into a seasonal wonderland. That's why this December, just in time for the festive season, Microgaming brings you Arctic Magic, their latest online pokie. So now you'll have a new casino online slot you can enjoy over the Christmas holiday and beyond.
If you didn't already know, the Arctic continent is a land of unending ethereal beauty. They say that seeing the Northern Lights flickering in the night sky over the polar region is an almost indescribable experience. Yet you can also experience the true beauty of this magical landscape, and the wildlife creatures which have made it their home, while you sample the Arctic Magic supernatural adventure.
So let's look at what treasures you can explore and spectacular wins you can capture in this stunning new arctic playground.
Arctic Magic's game environment
This Arctic Magic game employs a stunning range of graphic images which capture the thrill and sparkle of outdoor light bouncing off vast tracts of ice and snow, evergreen forests, arctic tundra and jagged mountains. At a macro level, you're presented with icy chasms and snow-covered peaks, while at a micro level you're invited to examine the amazing geometric detail of a frozen snowflake and the way that ice crystals split the pure light into a spectrum of sparkling colours.
All the while you will be conscious of the warm fiery glow of the Aurora Borealis – the legendary display of polar lights which illuminate the arctic skies and have fascinated travellers and explorers since the beginning of time. This backdrop is ever-present in Arctic Magic, setting the scene for a frolic in the dark forests and a truly magical adventure.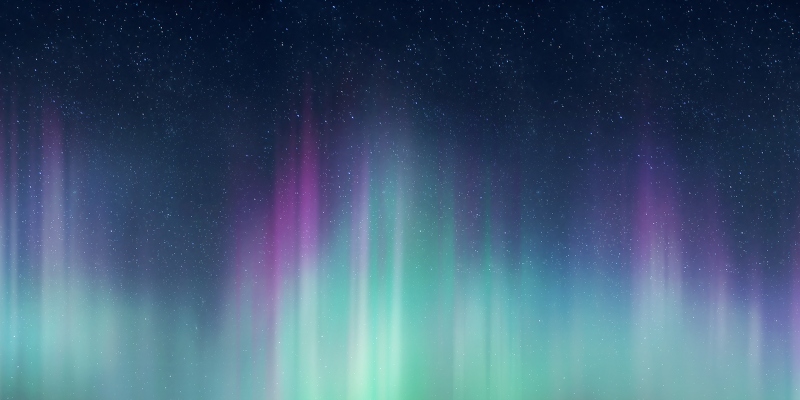 Lucky symbols in Arctic Magic gameplay
All the game logos reflect the icy splendour of the polar landscape of ice, snow, forests and awesome, rugged mountains. In standard Arctic Magic gameplay, you'll come across 11 basic game symbols. At the lowest values, you'll find a series of cards all crafted from ice crystals. These range upwards from 9 and 10, through J, Q, K and A, with the final Ace being the most valuable. Next, you'll meet an ascending range of animal symbols: a snowy, fur-covered Arctic Hare; a sleek, bushy-tailed Arctic Fox with a deep coat to keep out the cold; a fine reindeer with spreading antlers who stands amid an eerie green light; a wily and ferocious Northern Wolf – the supreme arctic predator; and a majestic Polar Bear, the undisputed king of his arctic kingdom of ice and snow.
In addition, the game's Wild Symbol is an instantly recognisable snow-covered mountain peak emblazoned with an Arctic Magic label. And finally, the game's Scatter Symbol is a delicate representation of the amazing symmetrical inner world of an arctic snowflake.
Arctic Magic's incredible features
This game uses the popular Free Spin mechanics with Multipliers in slots, and any win featuring a wild symbol will thus double your win. And look out for 3, 4 or 5 scatter symbols because that will trigger 15 free spins while all those wins are tripled and can also be retriggered. Moreover, you can continue the magic by again landing 3, 4 or 5 scatters in the course of any free spin feature – and that will retrigger 15 more free spins!
Casino online slot game specs
Just like many popular online casino slots, this Arctic Magic video slot has five reels, three rows and 9 fixed paylines. As you would expect, each payline will payout left to right, with the highest win qualifying as your payout amount. This is a high volatility game, so players can look forward to larger wins, though perhaps less frequently, rather than a regular series of smaller wins. Arctic Magic has a RTP (return to player) percentage of 96.10% – not at all bad as casino online pokies go – and offers you a Total Hit Frequency of 31.37%.
Statistically speaking, that means that, like similar pokies on casino sites, you should expect to get some kind of win about once in every three spins. And with a minimum bet of just 0.01 and incredible wins of up to 150,000.00, what's to stop you pulling on your mittens and venturing into the polar landscape to be blown away by a touch of Arctic Magic!