The Best Devices for Playing Online Casino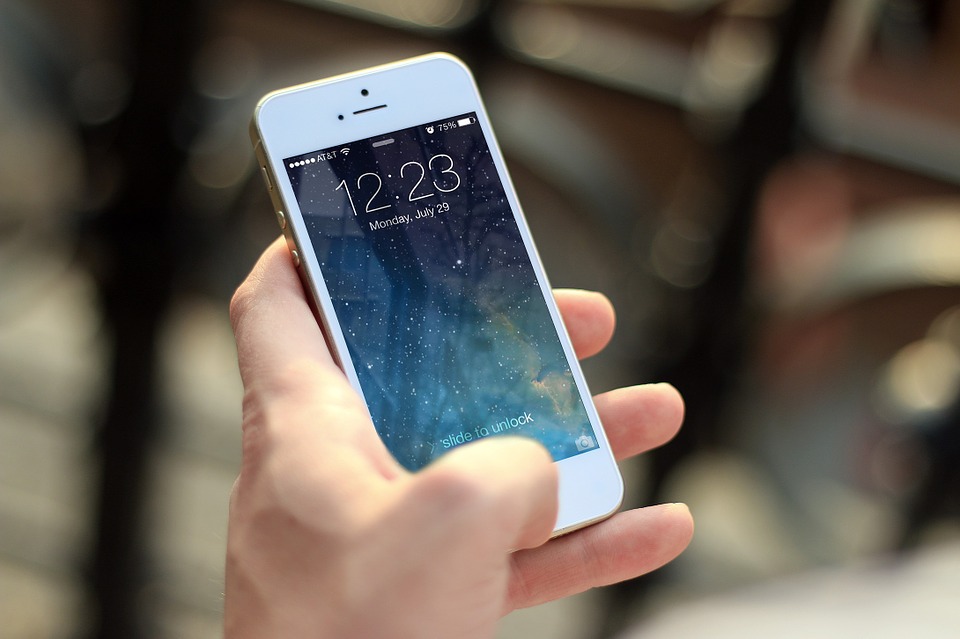 Ever since the pandemic began last year, many of us have been stuck at home. This means we're spending more time than ever on our computers and phones for play and for work, which has left many of us wishing we had better equipment. Whether you want to upgrade your work-from-home setup or just want to have the latest tech products, read through our advice and tips to help you choose your next device. We have prioritised the kind of devices that you can use for playing online casino and doing all your other work tasks too. This article focuses on Apple products and rival products.
Apple products: on the expensive side, but durable
In the past Apple products have tended to be more expensive than other brands, but they make up for it with their attractive aesthetic, freedom from viruses, quality materials and durability. Today, more than ever we are using our phones and computers for work, keeping in touch with family and friends, unwinding with a funny video or playing online casino games. Investing a little more money in a beautiful device isn't a bad idea when it's something you use all day, especially if you can trust that it will last.
While a few years ago, a computer or tablet might not have been top on your list of investments – unless you were a dedicated gamer or software developer. Times have changed. Now that we're more often confined to home or sitting out lengthy quarantines, shelling out the extra money to buy an iMac Pro or an iPad no longer seems like the luxury that it used to. The advantage of buying an Apple product is that while it can cost more initially, if you take good care of it using screen protection and a case, it will be easy to sell later. Apple products hold their value well because of their robust design and user popularity and there are many official and unofficial resellers ready to buy them back later. The initial spend can be partially reimbursed when it's time to buy your next phone or tablet. Even the official Apple website will buy it back.
Heavy-duty pro
The iMac Pro is a great computer for gaming with Radeon Pro Vega graphics and a sleek appearance. The Retina 27" screen can show a billion colours and, as you would imagine, is great for streaming videos or reading online content e.g. JackpotCity's latest blog posts about celebrity divorce betting and papal election betting. When it comes to using a computer for work, the iMac Pro is a powerful tool for rendering images, editing videos, or compiling apps. It's amazingly fast, letting you work with video up to 8K resolution and with everything clear on the 5K Retina display. It has up to 18 cores (!!!) with 4.5 GHz Turbo Boost speeds and up to 128 GB of RAM, as well as super-fast SSD storage (up to 4 TB). It also has a traditional cooling system for running demanding programs for hours without having to worry about overheating issues. All starting from NZ$8499, or the price of a small used car. But think of it this way, if you have this computer, you'll probably never leave the house again. So, you won't need the car.
If you need the Windows OS to run your software for work, there's the equally impressive Microsoft Studio 2 to check out. The Microsoft offering starts from NZ$6199 and also functions as a giant touch tablet that you can draw on too (like the artist combo products below).
Tiny titan and all-round champion
The iMac mini was launched with the caption, "Get ready to work, play and create on Mac mini with speed and power beyond anything you ever imagined". This tiny little box contains one of the fastest and most powerful consumer computers on the market in 2021. For the modest price of NZ$1199 you have the revolutionary M1 chip, macOS Big Sur operating system and an 8-core processor in a box the size of a hamburger. Apple goes as far as saying that the "M1 delivers significantly higher performance at every power level when compared with the latest PC laptop chip. At just 10 watts (the thermal envelope of a MacBook Air), M1 delivers up to 2× the CPU performance of the PC chip. And M1 can match the peak performance of the PC chip while using just a quarter of the power". In other words, this is an incredible computer. If you don't need a computer that you can carry around with you, and the price is right, this is the best buy in 2021. JackpotCity online casino recommends the new iMac Mini as the ultimate machine for playing online pokies at home! The only drawback is that it's not portable.
The laptop of choice
If your work requires you to travel – or you just like to work away from your desk – you'll need a more portable computer. Fortunately, you can get many of the same perks found in the iMac Pro in a laptop model: the MacBook or Mac Air. The Mac Air is perfect for travel because it fits easily into most bags and is fairly light, while still providing a good screen and fast processing times. This is perfect for on-the-go gaming sessions and office tasks, like answering emails, taking conference calls, or preparing presentations. Lately, Apple has been working to improve battery life on its devices, so you can keep working for longer without having to plug in. The latest Mac Air boasts up to 18 hours of battery life, so you won't have to worry about running out of power when you're out. This portable gem is available in the official NZ store for NZ$1749.
If you prefer (or need) a Windows environment, we recommend the Surface Book 3. It is slightly thicker, but offers high specs, a touch screen and is highly portable with a Quad-core 10th Gen Intel® Core™ i7-1065G7 processor, 32 GB RAM, 1 TB Solid-state drive (SSD) and NVIDIA® GeForce® GTX 1650 with Max-Q Design w/4 GB GDDR5 graphics memory. This lovely piece of tech is sold in NZ from NZ$2699.99 in the official Microsoft store. This is a fantastic choice for all the gamers out there.
On-the-go mobile gamer
You know that if your work keeps you busy even after the office is closed, you can easily keep up with emails and calls on the latest iPhone. The latest iPhones and iPads are also powerful enough for gaming on the go.
The iPhone 12 is super-fast and sleek with the incredibly fast A14 Bionic chip and 5G. Although you will only be able to benefit from 5G if you live in one of NZ's main urban centres. Choose between the Pro, Pro Max, or regular version depending on how many features you need. The basic iPhone 12 Pro Max is better if you want to use your phone for gaming and online casino because of the larger screen, but the price is prohibitive, starting from NZ$1899. Of course, you basically have a computer that fits in your pocket for your money and probably the world's best mobile digital camera. It's incredibly durable with a ceramic shield and has industry‑leading IP68 water resistance – in case you're one of those people who keep dropping your phone in the toilet! This phone is so high spec that it's being used to film television shows. The "new ISP powers Dolby Vision recording – something no pro movie camera, let alone any other phone, can do". In short, this is THE phone to own if you can afford it and the resale value is sure to be very interesting too.
In the Android category, Samsung offers some very serious rivals to the iPhone in 2021. Its latest range of mobile phones took the prize at the CES® 2021 Innovation Awards with
Best of Innovation going to the powerful Galaxy Note20 5G and Note20 Ultra 5G, while the Galaxy Z Flip 5G and Galaxy A51 5G were named Honorees. The Z series is worth looking at just for curiosity's sake and is a marvel of mobile engineering. There are a variety of options, all with hefty price tags, but they are all very cool. The Galaxy Z Fold2 5G unfolds into a tablet thanks to foldable glass. Otherwise, you can leave it folded as a phone (it costs NZ$3399). The Galaxy Flip does something similar. It starts folded to fits into your pocket and has the same revolutionary flexible glass, a camera made to stand on its own, and a dual battery that lasts all day. This technological jewel will cost you upwards of NZ$2299. If you prefer a  classic Galaxy phone, the S21 fits the bill and can make 8K videos. When it's time to play, you can enjoy your games on the 120 Hz display. Game Booster's new Priority Mode allows you to concentrate on your game by blocking interruptions and the phone, in the words of Samsung, is: "optimised for Unity Engine with a sophisticated AI that monitors your device usage and automatically adjusts your settings for the best experience – regulating temperature, battery and memory all while you play". This phone is for the players.
The artist combo
iPads are very popular, and the top-end models have almost the same capabilities as laptops now. Even more impressively, they can be used to draw and annotate with the Apple pencil. Of course, Apple isn't the only company offering this kind of technology. The Android equivalents are good too (like the Samsung Galaxy S7 and S Pen) but in nearly every review of the tablet + stylus combo, the iPad and Apple Pencil emerge the winners.
The iPad Pro with Apple Pencil (2nd generation) is the most luxurious iPad + stylus combo, but if you're on a tighter budget the standard iPad with Apple Pencil (1st generation) is also a safe purchase. If you don't like the feel of glass as a drawing surface – some people have complained about it – this is easily fixed too. Screen protection with a paper-like texture can give you that pencil on paper feel. In fact, the main company selling this product is called Paperlike and you can order the product in New Zealand at this link. You can also find knockoff brands selling a similar product on Amazon.com. People rave about the Procreate drawing app too, which comes at a fraction of the price of many other apps. It's not as advanced as Photoshop for a professional user, but it's perfect for general users and won't set you back too much.
The new and "affordable" standard iPad (8th generation) is priced at NZ$569 and is built with the super-snappy A12 Bionic chip and has a 10.2-inch Retina screen and stereo system. The A12 chip is light-years faster than the 7th generation's A10 Bionic chip, so it's worth buying the new iPad rather than a reconditioned one at this price.
If you order an iPad in 2021 (or several other Apple products), you also get one year of free Apple TV so you can watch shows like See, Dickinson and Mythic Quest, which come highly recommended. At launch, Apple TV had a disappointing selection of shows, but this is no longer the case in 2021.
If you don't need a large screen, the iPad mini (5th generation) has twice as much storage for almost the same price as the standard iPad, a superior front-facing camera and video recording specs and wide-colour display with anti-reflective coating. It's available in New Zealand for NZ$679.
If you can manage to scramble up another couple of hundred dollars, the new iPad Air is your best choice of tablet at NZ$999. For a few more dollars you benefit from a slimmer, lighter tablet with the extremely fast A14 Bionic chip, a slightly larger screen, a true tone display and an anti-reflective coating. The Air (4th generation) is compatible with the Apple Pencil (2nd generation) at NZ$239. This version also comes with the Liquid Retina display rather than the standard Retina display, a better camera and 4K video recording.
The Apple Pencil (1st generation) is relatively expensive – although it is priced similarly to other devices from Microsoft and Samsung. It costs NZ$159 (a third of the price of a new iPad). Nonetheless, it's worth the money. However, if you find the price too off-putting, there are many compatible styluses being sold on Amazon that you can use with your iPad.
Apple Pencil 1st generation vs. 2nd generation
In terms of choosing the right Apple Pencil, your choice will mainly come down to the type of device you own. The 2nd generation pencil is only compatible with the new iPad Air (4th generation), 12.9-inch iPad Pro (3rd and 4th generation) and 11-inch iPad Pro (1st and 2nd generation). There are a few differences between the two pencils: the new version magnetically attaches to your iPad and charges automatically. You don't have to worry about battery life while your iPad is charged. It also has a new double-tap function for switching between tools. Although these things are nice features, if you keep your iPad in a cover that has a pen slot you can easily live without them.
Top tech: Android picks
If you can't live without Android on your tablet, or have a strange aversion to all things Apple, the Samsung Galaxy Tab 7 and 7+ are the serious iPad rivals. The S7 even comes with an S Pen included, which is a winning sales pitch. The Galaxy Tab S7 also has an octa-core Qualcomm Snapdragon 865+ processor with a larger screen than the standard iPad (8th generation) and up to 15 hours of battery life. The 7+ version offers an even larger 12.4-inch AMOLED display. The Samsung Galaxy Tab 7 is for sale in New Zealand from NZ$1,119.20 and the pumped up S7+ at NZ$1519.20.
Windows work-and-play-horse
If you need a computer that you can use with Windows software for work, our mid-range choice is the Microsoft Surface Pro 7 starting from NZ$1199. If you want to use it for serious gaming on the go, you will need to pay more for the I7 core processor, which quickly ramps ups the price to over 2000 dollars. Unfortunately, you'll need to purchase the Surface Pen and keyboard separately. All of this quickly makes the Microsoft Surface a much more expensive purchase than it first appears, much like Apple offerings of the same kind. There is the more affordable Surface Go starting from 729 dollars, but once again you will need to add the accessories, and this will be underpowered for online RPG gaming, but is quite sufficient for casino online.
What next?
Even if you're heading back to the office soon, having a good computer and phone is great for entertainment and staying connected with friends. Apple, Samsung and Microsoft are always tweaking their products, so look out for new releases that promise to be faster, sleeker, and even more packed with features. Remember to check the online sales too, right now there are discounts on the Microsoft store. If you're a student remember to take advantage of Microsoft and Apple's student offers too. Happy gaming!