Atlantic City Waves Goodbye to Last Trump Casinos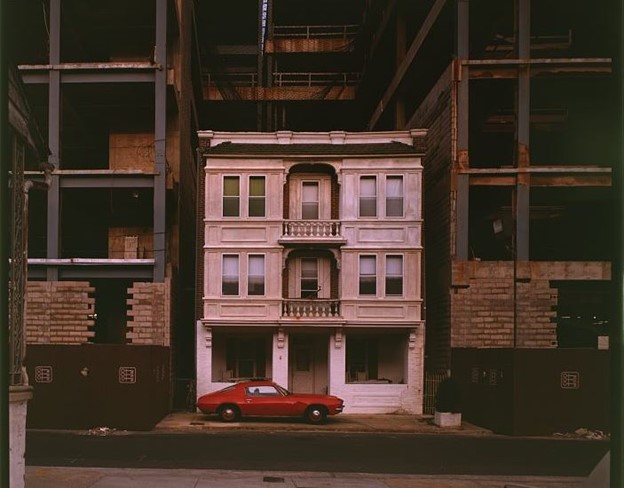 Source: Jack E. Boucher, Original image from the Library of Congress Collection
It has been a long time coming. The Trump Plaza Hotel and Casino in Atlantic City, New Jersey, was finally demolished in February in front of a crowd. Some cheering was reported. Trump Plaza Hotel and Casino was the last Atlantic City casino bearing the Trump name and it had been sitting empty since 2014. Nonetheless, the former president has no ties to the building since his bankruptcy in 2009. Although the Trump Plaza Hotel and Casino is with us no longer, there are still many casinos in Atlantic City and, of course, you can always play online pokies at JackpotCity NZ.
Better days
The Trump Plaza was designed by architect Martin Stern Junior who is said to have created the concept of the integrated casino resort complex – in other words, those gigantic hotel and casino resorts that have become synonymous with the Las Vegas strip. Trump Plaza opened in 1984 and was the tenth casino built in Atlantic City. In its glory days, the casino was the playground of the rich and famous, attracting rock stars, athletes and Hollywood A-listers. It was the place to be seen whenever there was a rock concert or boxing tournament held at the Boulevard Hall next door. It had a 60,000 square foot casino and 85 high-roller suites.
The opening of another Trump casino in 1990, The Taj Mahal, was the beginning of the end for the Trump Plaza. Money was pumped into the newer and flashier Taj Mahal hotel. High rollers from the Trump Plaza were encouraged to move to the Taj Mahal. In Al Jazeera, Bob McDevitt, president of the main casino workers' union, remembers the decline: "The moment that the Taj Mahal opened up, it began a decline for the Plaza. In order to make sure the Taj Mahal was successful, they shipped all the high rollers from Trump Plaza and Trump's Castle to the Taj, and they really didn't invest in the Plaza much". Lack of investment and interest in the Trump Plaza meant it became increasingly run down and was haemorrhaging money. In the early '90s the Trump Plaza business was US$500 million in debt.
An eyesore and public safety hazard
By 2014, Trump Plaza was the lowest earning casino in Atlantic City. It made as much in eight and a half months as the Borgata casino did in two weeks. Another billionaire, Carl Icahn acquired the Plaza and other Trump casinos in 2014 when Trump Entertainment Resorts went into bankruptcy for the last time. The growing popularity of online casino may also have had a part to play. Icahn closed the Taj Mahal casino and sold it to Hard Rock International who changed the name and reopened it as Hard Rock Hotel and Casino in 2018. Icahn had no interest in reopening Trump Plaza, which was literally falling apart. In March 2020, the Atlantic City mayor Marty Small Junior sued Icahn Enterprises calling for the immediate demolition of the tower. Judge Julio Mendez gave Icahn's company 45 days to come up with a demolition plan.
As reported by the New York Times, "The Trump Plaza has stood for years as one of the city's most visible eyesores, occupying prime land near the oceanfront boardwalk. Chunks of falling debris and metal contributed to its designation as an 'imminent hazard', setting the stage for Wednesday's demolition".
Bankruptcy and loss of the casinos
Trump Entertainment Resorts and its predecessors went bankrupt four times! In 2004, Trump Hotels and Casino Resorts went bankrupt and changed the company name to Trump Entertainment Resorts (TER). In 2009, the group filed for bankruptcy again with a debt of US$1.2 billion. In 2014, the company filed for bankruptcy for the last time and closed the Trump Plaza. In October 2016, the last operating property, the Taj Mahal, was closed down too. Not only were these casinos failing financially, but they were accused of money laundering and other dubious financial dealings. Consequently, Mr Trump turned his attention away from Atlantic City and its casinos and towards Capitol Hill. You may have noticed that his casino career ended in a similar way to his presidential career– with lawsuits and a general disregard for the chaos left in his wake.
On the campaign trail in 2016, Mr Trump boasted that "The money I took out of there [Atlantic City] was incredible". Perhaps. But a New York Times investigation found that he had shifted his personal debt on to the casinos leaving his investors, contractors and others who believed in him and supported him with the brunt of the debt. The current mayor of Atlantic City is outspoken about the fact that Trump's tenure in Atlantic City "ended horribly".
3000 sticks of dynamite, 8-storeys of rubble
On 17 February 2021 at 9am (Atlantic City time) the Trump Plaza was demolished by a Maryland Company called Controlled Demolition Inc., which already demolished 28 other large buildings and structures in Las Vegas and Atlantic City. You can see footage of the implosion on the NZ Herald website or on Twitter. They used 3000 sticks of dynamite to blow up the tower. The building sank to the ground in a shower of dust in only 20 seconds. Marty Small told the Associated Press, "I got chills. This is a historic moment. It was exciting". Cheers could be heard from people who had paid US$10 to watch the building demolished in their cars from a nearby car park.
The pile of rubble left over from the explosion is estimated to be eight stories high. There has been talk of putting it to good use by building an artificial fishing reef off the Atlantic City coastline. There are still additional parts of the casino complex remaining. These will be demolished using heavy machinery rather than explosives in the near future. One spectator Jennifer Owen paid US$575 to have a front row seat at a VIP breakfast in an oceanfront pavilion was quoted in the New York Times as saying, "It's an end of a not-so-great era". While the Trump casino era may have ended with a bang, you can still play casino online at JackpotCity NZ
Vera Coking might have the last laugh
A living legend in Atlantic City, an elderly widow named Vera Coking refused to sell her little Seashell boarding house to every casino owner who came knocking at her door. There were several attempts to make her sell her little white house and several legal battles trying to evict her from her home. In 1990, it was Donald Trump's turn to battle widow Vera in court. You can watch a video about it on YouTube. Trump wanted Vera Coking's house so that he could demolish it to build a parking lot at Trump Plaza for limousines. But Vera stood firm.
According to Vera's lawyers the demolition teams broke windows, destroyed part of the third floor of her boarding house and even set fire to her roof. Vera was in turn accused of trying to get more money for her house from property developers. But Vera was quite clear: "it's my home, it's my castle, it's like my baby, I'm never going to give it away". Vera Coking and her husband bought the house in 1961 and she raised her children there. She said she had always dreamed of living by the sea and was deeply attached to her little boarding house.
In 2010, when Vera was in her nineties, she finally gave her daughter ownership of the house. Her daughter sold the house at auction in 2014. It was bought and demolished by the current owner of the Trump Plaza, Carl Icahn. Now the Trump Plaza has also been demolished. Poetic justice…?