JackpotCity Online Casino's Guide to Trading Apps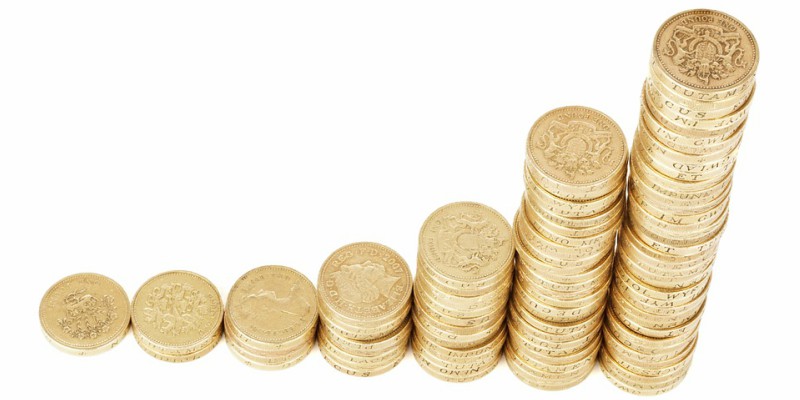 Love playing for cash in an online casino? Whether you have some winnings you want to invest or you're looking to play a new kind of "game"—the stock market—you might enjoy trading through an investment app.
As recent news out of the United States has shown—where Reddit users made bank on Gamestop and AMC stocks by gaming the system—day trading apps have made the stock market accessible for everyday people. It's no longer exclusively something for rich suits on Wall Street. Anyone with an internet connection and a basic knowledge of trading stands a chance at making money in the stock market. We'll give you a rundown of investing basics and point you toward some of our favourite apps that let you get started on the stock market.
Learning the basics
However, before you get started, you should know that investing in the stock market is far from risk-free. Like when you play games in a casino, the goal is to have fun—so be realistic about how much money you put in and make sure you invest responsibly. And just like you wouldn't sit down at the $50k poker table if you've never played a hand, you should probably learn a bit about online investing before you get started.
Before you play a game like blackjack, poker or roulette, you want to learn the terms and rules so you know how to play. The same goes for the stock market. There are also some basic strategies to get familiar with, which can help you understand how people make money on the stock market.
Here are some terms you'll see a lot when learning about stock trading. They also show up in investment apps, so you'll want to be familiar with them before you get started.
Bear Market: When experts expect stock prices to fall.
Bull Market: When experts expect stock prices to rise.
Buying and Selling: Just like it sounds—when you purchase or get rid of a share.
Broker: A person (or app) who buys or sells your investments for you. Usually, you pay them a fee, though some apps are free for casual traders.
Exchange: The place where trades happen. In the US, it's the New York Stock Exchange, while in New Zealand, it's NZX.
Hedge/Mutual Funds: Different kinds of accounts you can buy into, who invest your money for you.
High/Low: the highest or lowest price of a stock, usually reported over the last year or month.
Limit Order: When you name the minimum selling price or maximum purchase price you're looking for as a condition for the transaction. This helps you get the price you want.
Market Order: An order that happens as soon as possible, which may leave you paying more or earning less than you would have with a Limit order.
Moving Average: The average share price of a stock.
Volatility: Just like when playing online pokies, volatility is how quickly you stand to earn or lose money. A more volatile stock may give you bigger payouts, but it has more risk.
Yield: Your return on investment.
Once you've learned the terms and the rules, it's time to start thinking about strategies. Every trader their own secret to stock market success. Some people like to study stocks carefully and spend a lot of time on trading, while others might just buy based on their intuition. It's a lot like playing roulette, though—you might win a lot by betting on a number at random but employing a strategy will lead to more consistent wins in the long run. Here are some of the most common strategies you'll hear about in the stock market world.
Averaging Down: Buying more of a stock as the price goes down, which decreases your average purchase price.
Day trading: Buying and selling stocks in a single day to make quick profits. It used to be that you could only really trade on the stock market if you were a professional working for a bank, broker, or trading institution. But now that there are so many ways to trade on the internet, casual hobby traders can make some money by capitalizing on market fluctuations. Having a good knowledge of market psychology, current events, and trends can help you be a more successful day trader.
Going long: This is one of the most basic strategies, of buying low and selling high, in the hopes that the stock's price will go up over time.
News-based trading: If you have a good understanding of the stock market, you may be able to predict how current events will affect the stock market. Stock prices may fall because of uncertainty following a disaster, or prices in a certain sector may change based on legislation or new technology.
Scalping: Scalping is a day trading technique where you make lots of small profits based on fluctuations in share prices throughout the day. Just look at a stock price graph and you'll see how much it changes over the course of a business day. Scalping lets you profit off that.
Short selling: The risky strategy of borrowing shares from a broker and promising to return them later. Short sellers use this strategy in order to earn money on a stock they think will decrease in price. You pay a fee to borrow the shares from your broker, sell them on the market, then buy them back when the price goes down. You give the borrowed shares back to the broker and keep the difference for yourself. The risky part is that if you're wrong and the price goes up, you still owe the shares back to your broker—so you may pay a higher price than you had hoped.
Choosing the right app
Now that you know the basic terms and strategies for trading on the stock market, you might be ready to get an app and try your hand at trading. Just like when you're choosing a casino online, you should always do research into a broker before you use their service. After all, you'll be giving them your financial information and entrusting them with your money.
Besides security, you'll also want to evaluate different apps for how easy they are to use and what kind of data they display. You can also look for apps with different perks for new users—some will give you free starter stocks or a referral bonus for getting your friends on the platform. Here are three of our favourite apps for the New Zealand stock market, and why we recommend each one.
1. Sharesies
Sharesies popularized casual trading for beginners in New Zealand. It launched in 2017 and has grown in popularity since then as people realized that it was fun and easy to get into investing. They're platform-based, so you can easily trade from your mobile device, and they allow features like auto-investing that make things easier for on-the-go traders.
With Sharesies, you can invest in more than 170 companies listed on the NZX, as well as a few dozen different managed funds. You can either pay an annual membership fee of $30 or a fairly low, variable monthly fee that starts at $1.50 a month for balances over $50. If you have less than $50, there are no fees—so you can try the app out with a small amount of money before you commit to paying.
There are no minimum investments on Sharesies, which is great for the casual investor. Like most trading apps, you don't actually have to buy full shares of a stock, giving you the freedom to invest smaller amounts in a high-value stock. You can invest as little as one cent, letting you diversify your holdings as much as you want.
Want to invest in US stocks? If you're looking to buy stock in big US companies like Apple or Facebook, you need an app that lets you trade on the NYSE. Sharesies lets you do that, but it comes with a fee for both the currency exchange and the order. In spite of the fees, it may be worth it for you in the long run if you want a bigger range of stocks to choose from.
Sharesies markets mostly to young people in New Zealand, and that's reflected in their focus on mobile and the user friendliness of their apps. The app contains lots of great information so you can track share prices and get insights on market trends. There are over 250,000 members investing over NZ$1 billion, so you can be assured that it's a reliable platform.
2. Stake
If you're looking for a free investment app, Stake might be the one. There are no trading fees and no monthly fees for their standard trading features. It's a freemium service, which means that you can pay a fee which gives you some bonus features, like being able to trade on unsettled funds and seeing analyst ratings.
Beyond offering free access to stock trading, they're focused on giving people in New Zealand an easy way to invest in the US market. They offer more than 3.5k investment options in 12 US markets, so you have lots of choices for who to invest in.
Like Sharesies, Stake lets you invest in lots of different stocks using fractional shares. You can choose to buy a certain percent of a share (for example, .01 of an Amazon share) or a dollar amount ($5 of Google stock). However, if you want to use limit orders, you can only do so on whole shares.
Stake has been compared to the popular US trading app Robinhood, which also allows users to day trade small amounts with no fees. Apps like this have helped popularise stock trading, particularly among younger investors. Like most popular trading apps, it boasts an easy-to-use interface complete with lots of data and graphs. They make it easy to search for new stocks or keep an eye on different market indexes.
3. Hatch
Like Stake, Hatch is a great way for New Zealanders to invest in over 3,000 different options in the US market. They've been around for quite a bit longer than Stake, but some might argue that they aren't as with the times—they don't currently have a mobile app. That means you'll have to invest through their website (which is available on mobile, but not optimized for an app experience).
Hatch doesn't charge custodial fees or account management fees, but they do have small fees for transactions. They also take a lot of the hassle out of trading by taking care of US tax obligations at source, so you don't have to pay for them later. The app is more suited toward people who want to invest more money, $100s at a time, because there's a flat USD$3 fee for each order (of up to 300 shares), as well as a flat exchange rate for NZD to USD.
Hatch has a whole suite of features, such as letting you buy partial shares, limit orders, and auto-invest. They also have a stop-loss features, which you can set up to automatically sell shares when they reach a certain threshold. This is good for investors who might not want to check in on their stocks multiple times a day.
Beginner investors may also be interested to see that they offer investing courses and advice. Their simple online course will get you started, and they have a Facebook group for members where you can ask questions at any time.
Users should also know that day trading is not allowed on Hatch. They same-day purchase and sales of shares as part of their Good Faith policy. (Many stock market institutions see day trading as a way of gaming the system and therefore disallow it—kind of like a casino banning card counting at the blackjack table).
Other things to consider
These are just a few of the options that are available to New Zealanders. There are lots of apps and services out there, so it's worth shopping around for different ones to see which suits your needs. You may also have to try a few different apps to see what works for you. In general, any apps you find will have the same basic functionality, but the fees, user experience, and regulations will differ.
The app you choose may also depend on your other preferences, like how you want to fund your account or what device you want to use to access the trading platform. Most services are available on your Android or iOS phone, though some older platforms like Hatch require a web browser. Think about when you'll want to use the app and which features you want to take advantage of to decide what's right for you. And, just like you would when signing up for an account at an online casino, check out your options for funding your account or withdrawing money before you commit. Most services will have you deposit directly from your bank account, but always look at the fine print to check on hidden fees, transaction times, or other considerations.
These days, there's also a lot of hype around cryptocurrency investing, which is possible through some investing apps. While it isn't the same as stock market trading, it's similar—you're "buying" a certain amount of currency in the hopes that the price will go up and you can earn a profit. If you want to invest in cryptocurrency like Bitcoin, you may need a separate app. Look into Binance, Coinbase, or eToro to find out how you can swap NZD for cryptocurrency and possibly take advantage of fluctuations in the exchange rate.
Get better at trading
You don't have to be "good" at trading in order to have fun with it. If you have a few extra dollars that you want to experiment with, buying some penny stocks or a portion of a share in your favourite company can be fun. Some people enjoy checking in on their stocks and the market indexes first thing in the morning—while other people would rather sit down for a quick round of blackjack in their downtime.
No matter what investment service you decide to use, always keep in mind that there's an inherent risk in investing. Don't let a get-rich-quick story from a stock trader sway you to risk your money. And, make sure that you're informed of the market conditions and the terms of whatever service you're using so there are no surprises down the road.
When done right, you might find that investing in stocks is fun in the same way that playing pokies is—you can just throw a few pennies in and see what happens!
Are you confused yet? There is a lot to take in, that is true. We have put together a basic guide to the types of investments for you in case you get lucky at the online casino and want to invest your winnings! Stocks are not the only way that you can invest and increase your funds through buying and selling. There is plenty of information about various investment vehicles, real estate, commodities, ETFs and indices, cryptocurrency and more. It's a great place to start your financial education and research, and to ensure that your future is more financially secure.