Your Guide to Diamond Force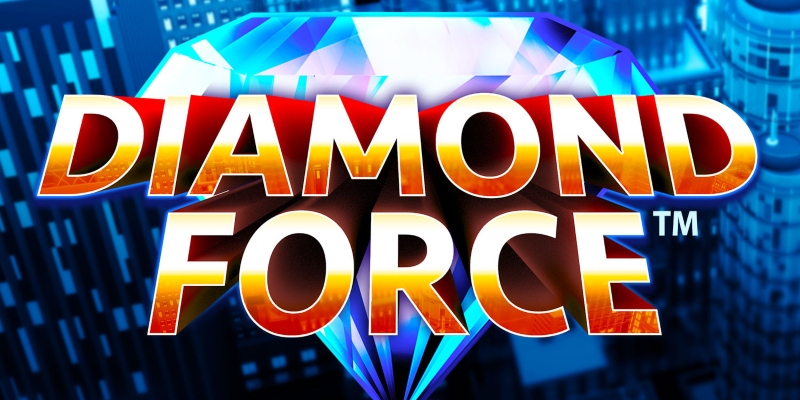 With well over a thousand different ways to win, Diamond Force is a game that will appeal to all sorts of players, whether they are seasoned gamers or not. In fact, the game is one of those online slots that you can get into even if you have never played slots online before. Although there are plenty of gameplay innovations in Diamond Force, there is nothing you won't be fully familiar with after a couple of spins. As such, it is worth trying out as something that is just a little bit different.
Developed by Crazy Tooth Studio exclusively for Microgaming, this online slot is a little bit out of the ordinary. Of course, with a name like 'Crazy Tooth' perhaps we shouldn't be surprised that Diamond Force is a little left field – or even downright weird. Read on to find out why this superhero-themed game offers more originality in its gameplay than many other online casino slots you could choose.
Diamond Force – Design and Play
To begin with, Diamond Force relies on teamwork. Although there is no mention of famous superhero teams, such as the Avengers or the Justice League, the game's concept relies upon its heroes coming together in just the same way. When they do, you can open up the Diamond Force's team-up feature. The symbols that are triggered generate a new game board. Within this new board, reels contain two things - prize values and modifiers. Each of the superhero characters in Diamond Force has its own particular modifier. In effect, these act as either multipliers or as high-value prizes. It is worth knowing that the team-up feature provides a single extra spin. Depending on how the new reels end up, it will pay out before returning you to the main game.
Diamond Force has five reels arranged over four rows. The four superhero symbols are not conventional, however. In fact, they are three times the height as the game's usual ones. You need a minimum of three of these to open up the team-up feature. However, there is also a team-up bonus you can benefit from. This feature occurs when two or more stacked superheroes result from a spin so long as there is also a bonus symbol that is displayed on the right-hand reel. Like the superhero ones, the bonus symbol is three times the normal height.
Again, the way you play in this mode is innovative. You will obtain three bonus spins which each offer an opportunity to win before you return to the base game. However, turning up the bonus symbol once more from one of your bonus spins will mean you receive additional ones - up to a maximum of 20! This feature comes to an end when your spins are exhausted.
In terms of design, Diamond Force has some superbly drawn cartoon-like superheroes. However, they are not exactly imaginatively named – they're just given colourful hero names. That said, what they are called is less important than what they offer when they appear together as a team. Bear in mind, too, that they can combine with the game's diamond symbol which functions as a wild.
Summing Up
The bonus features in Diamond Force make it stand out from most other online slots available these days. This novelty is likely to be its most attractive feature to players who are looking for something a little bit different. However, it is not the only thing that the game has to offer by any means. For instance, the return to player percentage is over 96.5. What's more, the maximum possible payout offered by Diamond Force is 13,175 times your stake. That has to be enough to keep even the most ardent superhero fan interested!