Online Casino Play From Microgaming
Anybody who has spent a good deal of time playing casino games online is probably familiar with Microgaming. They're the biggest names in the online casino business and one of the founding members of the industry. But while there name is synonymous with the industry, most people probably don't know much about Microgaming beyond their name. Today we're going to change that with our look into the history and present of this amazing company.
Who are Microgaming?
In short, Microgaming are a software company headquartered in the Isle of Man who provide online gaming software to Internet casino operators around the world. What sets Microgaming apart however is the fact that they pioneered the first true online casino software in 1994 and the world's first mobile casino software in 2004. This has earned them a seat at the table of the foremost authorities on the subject of online gambling. In fact, they were also one of the founding members of eCOGRA (e-Commerce Online Gaming Regulation and Assurance) who set the standards for fair online play. With such a strong pedigree it's no wonder they've carved themselves a niche as one of the best online casino software companies in the world.
Today they employ dozens of diverse staff members from developers, to artists, to sound engineers and everything in between. These talented staff members provide all Microgaming's high-quality gaming experiences on technologically advanced software. Towards inspiring their staff, the company upholds the pillars of competitiveness, adventurousness, creativity, and agility to ensure that all challenges are combatted head on.
Bringing home the awards
Microgaming are no strangers to awards, having racked up dozens of them over the years. These have helped to fuel the company's desire to continually improve upon the industry they helped to invent.
With so many awards under their belt, it's hard to know where to begin, but it's probably worth mentioning some of their most recent achievements. In 2019 and 2020 the company had two of their staff featured in the Gaming Intelligence Hot 50 for their work in the field. They have also won multiple awards from Awards for Excellence, including Company of the Year in 2018 and The Sure Award for Workplace Wellbeing in 2017.
The list goes on and on. In spite of all this, the company is quite modest in their approach to their work, saying in their words "We don't live for awards, but they are nice to receive.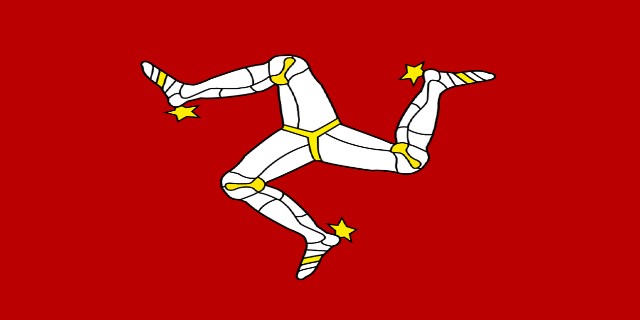 Source:Clker-Free-Vector-Images/Pixabay
Commitment to responsibility
A big part of Microgaming's success is the understanding that none of it could have been achieved without the trust and respect of their players. This is thanks in part to their commitment to responsible play at all levels of their company. Like JackpotCity online casino, they understand that online gaming should be seen as a means of entertainment rather than a way to make money. This is why they've championed several initiatives aimed at upholding these beliefs.
As mentioned before, Microgaming are one of the founding members of eCOGRA who are considered today as one of the online gaming industry's most trusted authorities. They are also members of the Manx e-Gaming Association, Betting and Gaming council. There work with all of these commissions ensures that Microgaming and the various brands they work with all operate under strict guidelines for the good of players all over the world.
Playing by the rules
Working within the confines of the regulated markets in which the operate is a big part of Microgaming's approach to sustainable business practices. This means consistently upholding the laws of the jurisdictions in which they operate. Today Microgaming operates across more than 20 licensed jurisdictions across Europe and Latin America alone.
Pledge to sustainability
Microgaming are also committed to looking out for the good of the planet. To do this they taken steps to identify the aspects of their business that have the greatest environmental impacts. They then use that information to determine measures they can enact to try and reduce their impact on the environment.
Some of the aims of this initiative include:
Complying with and exceeding all relevant legal and regulator requirements
Incorporating environmental factors into business decisions
Continually improve and monitor environmental performance and environmental impacts
Increase employee awareness and training
The company's commitment to these procedures netted them ISO 14001 certification in May 2020.
Beyond this, Microgaming have also founded a corporate social responsibility fund called PlayItForward who are tasked with supporting the arts and developing the community of the Isle of Man.
Source:Pixabay/succo
Big names in slots
Microgaming boasts an impressive catalogue including hundreds of online slots titles. Among these are a number of branded slots titles for some of the biggest names in the entertainment industry. This means slots titles for hit films and TV shows like Terminator 2™, Jurassic Park™, Game of Thrones™, to name a few.
All of these titles are officially branded with artwork and sound taken directly from the brand. These are then streamed directly to any compatible device with stunning high-definition video and sound. Fans of each of these brands are sure to get a kick out of their online slots counterparts.
Mega Moolah
One of the most exciting features about Microgaming's slots titles are their progressive jackpots. One title that stands out in this regard is Mega Moolah, a safari themed slots title that features a "Mega progressive jackpot".
The game is simple enough, featuring a 5 reel, 3 row layout with 25 possible paylines. Though it doesn't feature much in the way of customisable options, the game does offer free spins to any player who lands 3 scatter symbols at once.
The biggest pull of Mega Moolah is undoubtedly the jackpot bonus game feature. The progressive jackpots in the game are divided into Mini, Minor, Major, and Mega, each one being larger than the one before. In order to crack any of these a player needs to get the "Spin the Wheel" feature which is triggered at random. The player is then able to spin the wheel with the hope of landing one of the jackpots. There is no skill involved in getting any of the jackpots, just pure chance.
Mega Moolah has made dozens of millionaires over the years, netting as high as CA$20 million in January 2019. To date, Canada has seen the most Mega Moolah winners with 21 of them taking home a combined total of almost CA$150 million. With staggering numbers like that it's no wonder that Mega Moolah has continued to be such a popular title year after year.
Source:anncapictures/Pixabay
The big name in the game
To anyone who has read through the above article, it should be perfectly clear as to why Microgaming have become such a respected and well-established name in the online casinos industry. They are responsible for not only laying the foundations of the industry, but also for building it and regulating it in the years following its birth. As they go from strength to strength, we at JackpotCity casino will continue to sing their praises as we work together with them to provide the best gaming found anywhere online.