Remote Casino Locations: Lesotho Sun Casino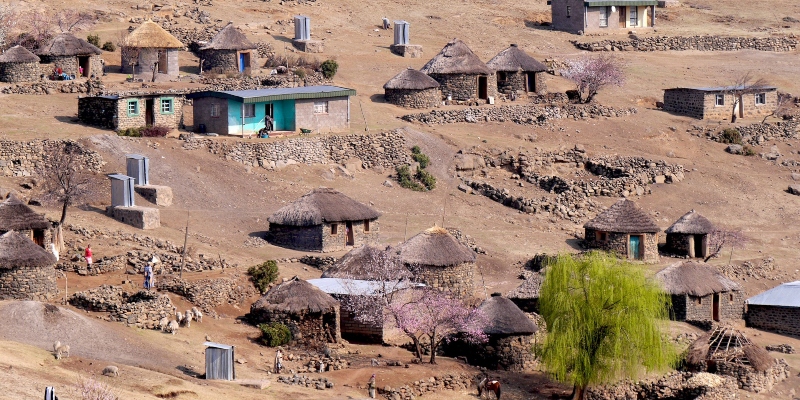 South Africa is one of the top tourist destinations in the world. Over there you'll find a little bit of everything. Thriving business districts, first world internet infrastructure in case you want to play casino online in Canada before your trip to S.A, extravagant waterfronts, great beaches, wild life, a vibrant culture and a currency that will treat dollars, euros and pounds with great respect. Nestled within the confines of this country with its breath-taking nature is the country of Lesotho. Also known as the Kingdom of Lesotho, this enclaved country is one of only three in the world to be surrounded by the territories of another country.  Vatican City and San Marino are the other two. Just as unique as its geographical setting, is its wildlife and nature – some of the best in the world.  If you're going to find yourself at the tip of Africa, then the Kingdom of Lesotho is definitely a destination you should check out, and what better a way to get acquainted with it than by checking into the Lesotho Sun. Hold on to your Western customs, norms and way of living while taking in all the indigenous beauty surrounding you thanks to your stay at this world-class casino and hotel resort.
Why The Lesotho Sun Casino?
Like most casino and hotel resorts, the idea is to set up shop in the right location and Lesotho is ideal. For many years gambling was illegal in South Africa and in order to circumvent such laws, casinos were built in homelands, areas allocated to indigenous people – quite similar to what America did with its indigenous people and reservations – to provide gamblers and tourists with world-class gaming entertainment. Gambling was deemed legal in Lesotho and thus casino and business magnate's like Sol Kerzner saw the immense business opportunities available in this land.
Today the Lesotho Sun remains an appealing hotel and casino resort with world-class facilities and such overwhelming spectacles of nature that even if you're not going to there to gamble, you'll be more than sufficed by what else is on offer.  Majestic mountains, lodges and hiking trails populate the land as do stunning waterfalls. The Lesotho Sun itself meshes nicely with its natural surroundings thus giving patrons a great combination of modern architecture and beautiful vegetation.
Checking In At The Lesotho Sun
The Lesotho Sun forms part of an international chain of hotel groups, so already you'll know you're in good hands. Made for the whole family and those looking to leave with heavier pockets, the Lesotho Sun offers a health club, massage spa, jogging trails, pools for children and adults, tennis courts, a golf course and horseback riding.  If you're going to set foot in the casino, you can expect all the world-class gaming peripherals that one can hope to get.  Cabinet machines include traditional 3 reel slots as well as the superior and more popular video slots.  Video poker also features big time in this casino and it completes the cabinet machine line-up. No casino can ever hope to feel complete without offering table games and at the Lesotho Sun, players who want to get to enjoy blackjack and roulette.  Lesotho Sun is a great holiday destination!