What Is It Like To Work As A Croupier?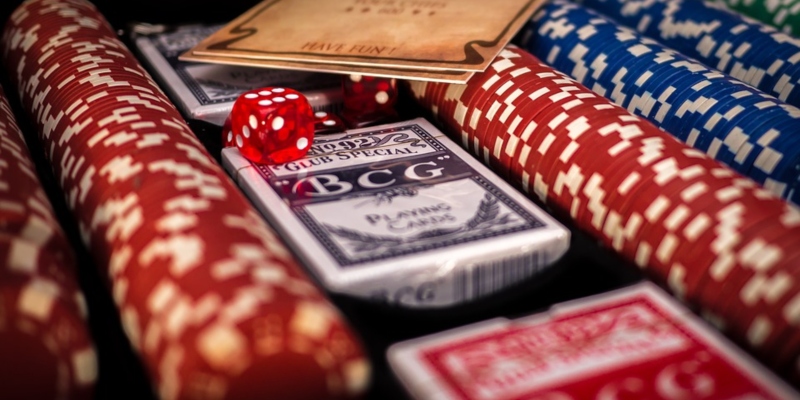 The gambling industry earns a lot of money each year – billions of dollars in fact. The public gambling side is what is best known and often has the most exciting news of huge wins. However, the house side is fun as well. One of the most exciting positions in a casino is that of the croupier. You play the games you love and never lose because it's your job and you'll get paid either way!
What exactly does a croupier do?
A croupier works at different tables to control a game's progress. Croupiers oversee blackjack, poker, roulette, baccarat, and sometimes craps games. They can explain the rules of a game to a beginner while keeping the gameplay smooth for all players. They deal the cards at the blackjack and poker tables, throw the roulette ball and dice, and make payouts in casino chips. Croupiers also play an important part in the security of the casino, making sure no one cheats and keeping an eye out for things like card counting.
What are the requirements?
You do not need much experience to start out and as many casinos are open 24/7, you can work different hours based on the rest of your schedule, for example if you are a university student. You do need a good knowledge of basic mathematics, but as a lot of games have fixed odds, you also will be memorizing and practicing a lot. You must be dextrous and should be friendly and outgoing. You also must be able to handle stress and standing for long hours.
There is a training period. This can be in-house and takes about two to three months. You will typically begin by learning how to handle chips. You also must learn how to play blackjack and roulette. Blackjack is usually the first game for croupiers in North America, while those in European casinos start with roulette. You will ultimately learn both and usually poker and baccarat as well. Croupiers must know the games' rules, but also how to spin the ball, how to shuffle cards and strip the deck, and how to spread the cards so all are visible when players approach the table. After the in-class training, there tends to be a year on the floor as a trainee. There are also training schools which offer classes which are also usually two to three months and cost around $1000 or less.
How much money might I make?
In Canada, croupiers usually earn between $12.20/hour and $25/hour. Pay is higher in Quebec with $16.57 - $29.25/hour. Up to three-quarters of a croupier's annual income is from tips. An average beginning salary is around $16,000 but can go up to $60,000 when tips are added in. Your attitude and personality can pay well! You will start out as a trainee (12-18 months) before becoming a dealer. Beyond that you can then become a dealer inspector, then a pit boss, then a manager. If you wish to work abroad, be sure to check out the local salaries. In London, for example, trainees start at minimum £15,000, while a manager might earn more than £40,000. The average tips earnings for London croupiers is up to £500 per month.
There are also bonuses such as health and retirement plans, flexible time-off, free meals, and a provided uniform.
Is there a difference depending on where I work?
You can work as a croupier in land-based casinos around the world. If your casino is part of a group, it can be easier to move around. But you can also get paid to travel the world by working on a cruise liner. Cruise croupiers tend to have higher salaries and bigger tips and may not have to pay taxes on earnings. However, they usually have to deal at least three different games.
Live dealer, being a croupier for an online casino, is helpful when gaining experience as a computer determines the numbers and payouts for you (if you struggle with math). You must look flawless in front of multiple cameras. You can become popular and have players always requesting your games and even be rewarded by the casino. There are many possibilities in this fun job!