Games Review: Comparison of Cleopatra Themed Online Pokies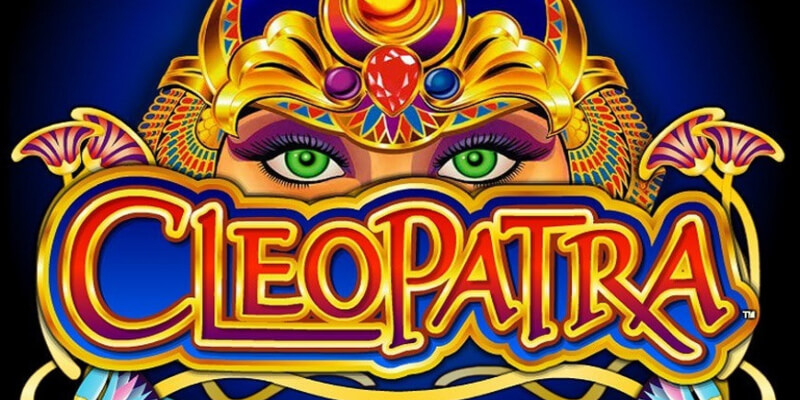 Ancient Egypt holds a fascination for most people and slot games with themes based on the Nile, the Pyramids and other aspects of that history and culture draw many players too. One of the classic online pokies in New Zealand based on this theme is called Cleopatra. It's a popular choice, but there are other Nile adventure games out there too. So let's take a look and compare the main features of three great slots – Cleopatra, Lady Luxor and Throne of Egypt – each of which has its own take on the famous land of the Pharaohs.
Game Atmosphere
Naturally, these games all focus on Egyptian gods, pharaohs, pyramids, burial chambers, deserts, camels and more. But they each have their own way of getting this across. Lady Luxor is perhaps the most light-hearted of the three with its world of smiling pharaohs, goggle-eyed snakes and cross-eyed cartoon mummies who might just have escaped from a hospital ward. Given that Microgaming was surely aiming for a fruit-machine style environment, this pokies version which evokes a little of 'Carry On Up The Nile' probably hits the spot. If you want a real money online pokie which is a bit more serious, the Cleopatra game has a more authentic backdrop and uses colour to good effect. Throne of Egypt is perhaps a little more historically accurate with its hieroglyphic characters and dark, forbidding pharaohs.
Layout and Design
Lady Luxor will certainly transport you back to ancient Egypt (listen out for the soundtracked ghostly voices), and you'll get your chance to explore ancient tombs and pyramids too. But all the while you never quite leave the rather busy, 'fairground' atmosphere fruit-machine online pokies do so well. Queen Cleopatra is there in her palace too, but the genre obviously lends itself superbly well to those iconic bunches of lemons, oranges and cherries. Cleopatra is a little scarier than Lady Luxor, so you'd better get used to a more dramatic presentation style and close encounters with a few too many scarab beetles. There's a mood-inducing soundtrack which includes the rich, seductive voice of Cleopatra, and good use too of Egyptian language and symbols.
Throne of Egypt is one of the online pokies in NZ which really goes to town on the mystic world of the pharaohs with its sharp, impressive graphics and sound effects. The music track is suitably exotic and full of riches and grandeur, and you're sure to learn something about what it's really like to sit on the throne of Egypt just like those powerful rulers of the ancient world.
Game Symbols
Lady Luxor mixes traditional symbols like oranges, lemons and cherries, with classic themes like pyramids, camels, ankhs, the valuable Lady Luxor and the explorer. Meanwhile, the Cleopatra game uses a simple symbol set of various hieroglyphics, creepy scarab beetles, the exotic sphinx scatter symbols, and not forgetting the Egyptian Queen, Cleopatra herself. The Throne of Egypt takes you to a world of treasure and riches where you'll come across beetle amulets, hawk amulets, treasure boxes and sacred burial urns. You will encounter two famous pharaohs – Cleopatra and Tutankhamun – as well as two immortal Egyptian gods – Ra and Anubis.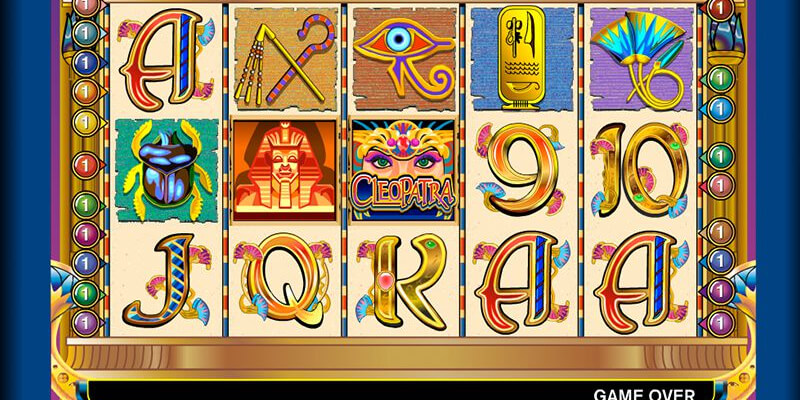 Special Features
Microgaming's Lady Luxor is a low-to-medium volatility, three-reel one payline game with multiple prizes, bonus games and nudges (e.g. the Shifta). The bonus game, which triggers anytime you get three Mummy symbols in view, is certainly the biggest game feature. There's a board-game layout and you advance by just rolling the dice. Watch out for the Mummies who'll never give up chasing you, take all of Cleo's Cash on offer, and always be ready to Raid The Tomb.
Cleopatra is a low-to-medium volatility slot game which features five reels and 20 paylines. It's an easy game to get into with a sphinx scatter symbol and Queen Cleopatra as a wild. Three Sphinx symbols unlock a free spin bonus, giving up to 15 free spins and also acting as the gateway to jackpot payouts.
Throne of Egypt is a Microgaming-developed, five-reel, 25 payline online slot game whose wild symbol is the game's own 'Throne of Egypt' logo. The Eye of Horus is the bonus symbol and the Cobra acts as a scatter symbol. There are 15 free spins in the bonus round, and three rising bonus levels which (in ascending order) are: the Scarab Bonus, the Eagle Bonus and the Princess Bonus. Moving up in levels is only achieved by finding the Golden Key. Though Microgaming's expert developers have designed this as a high-volatility game, the rich rewards it can bring to the strategic-minded player are well worth waiting for.
Payouts
Lady Luxor's top jackpot payout is 5,000 coins for a bet from as little as 0.10 coins up to 10 coins. The Cleopatra game gives players the chance to win up to 10,000 coins per active payline for bets ranging from 1c per spin up to $10 per payline. Players of the Throne of Egypt online pokie stand to win a maximum jackpot payment of 5,000 coins, with a minimum bet size of 0.01 coins and a maximum bet of 0.2 coins.