How Gambling Differs Across the Globe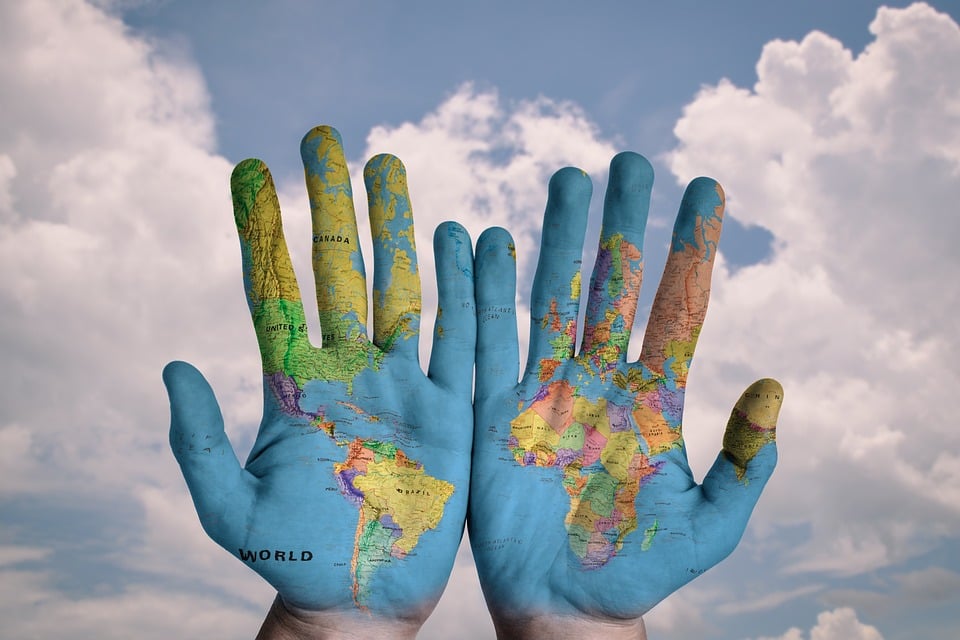 Online gambling is a global phenomenon. It doesn't matter where you go in the world, chances are you will come across people gambling on their computers, tablets and smartphones. This is on top of the thousands of land-based gambling resorts and casinos that grow in number each year. Of course, in some countries you will be thrown in jail for daring to gamble, but if it's legal, casino gambling is still a favourite pastime of many adults. Each country different though; the laws are different the types of casino games played differ from culture to culture. We take a look at how gambling differs from country to country.
Gambling in the US
Of all the countries in the world, the United States has the most confusing gambling laws. This is because each state has a different law pertaining to land-based and online gambling. For example, online casino gambling is only legal in two states in the whole of the US. Online poker is legal in three states while online sports betting is illegal on federal and state levels.
The majority of gambling in the US comes from land-based sports betting, poker and commercial or Indian casinos. Land based gambling is legal in many states including Nevada which is home to Las Vegas, one of the biggest gambling cities in the world. In the US, the most popular form of gambling comes from land based slots. A survey done in 2014 showed that as much as 48% of people preferred slots over all other forms of gambling. Next on the list was blackjack followed by poker and roulette.
The UK
Gambling laws in the UK are a lot more lenient than in the US. In the United Kingdom, online casino gambling, poker and sports betting is all legal. Land based gambling, poker rooms and sports betting shops are all legal to play at. The UK is another culture devoted to slots. A massive 68% of players preferred slots over any other casino game. Unlike the US, roulette actually comes in as the second most popular casino game with all forms of card games sharing third place. In many ways, UK gambling preferences are similar to the US with a higher focus on slots.
Australia
Australia has one of the highest gambling percentages in the world. With all forms of land-based and online gambling fully legalised, it is thought that as much as 80% of the population take part in some form of gambling on a regular basis. Gambling online is extremely prevalent. This could be owing to the fact that players would have to travel huge distances in order to find their nearest land-based casino. The Australian gambling public prefer slots (pokies) which dominate the online gambling scene. They are also keen sports bettors with regular punts on the horses and international sporting events.
France
In France, all forms of gambling are legal and strictly regulated. Land-based gambling may include poker, casino games as well as sports betting and racing betting. Online casino gambling is also legal with licenced operators offering the same options. The high taxes and strict regulations make it difficult for gaming sites to stay in business. Land-based gambling is still extremely prevalent. The French have a penchant for classic casino games. This is not at all surprising since it is really the home of roulette. This casino table game is a home favourite followed by other card and table games including blackjack, baccarat and poker.
New Zealand
New Zealand is another country where gambling is extremely prevalent. Like their Australian Neighbours, New Zealanders love to gamble at land based casinos and online. All forms of casino gambling, sports betting and poker gambling is legal on land and online. It may come as no surprise then that slots or pokies are the number 1 choice for players. Both online and at land-based gambling establishments, slots dominate the casino floor. Blackjack poker follow behind with sports betting also taking a huge chunk of the gambling sector.
Macau
Macau is one of the most lenient countries when it comes to gambling law. In Macau, land-based casinos, sports betting and poker rooms are legal. Online poker, casino and sports betting is also legal in the country. Asian based gamblers differ from Europe and the US. Casinos in Macau have a much higher focus on card and table games compared to slots. In fact, some Macau casinos will have as few as five slot machines tucked into a dark corner.
High stakes poker, roulette and Chinese gambling games dominate the casino floor. With new Chinese laws coming into effect, Macau is losing a large percentage of Asian gamblers and are focusing on bringing in more western visitors. As such, the casinos have begun a makeover with slots and western casino games finding their way into the casinos. Online gambling is also gaining popularity although it has a long way to go to match land-based gambling activities.