Online Slots in Canada: Explore The Fabulous Magic Of Sahara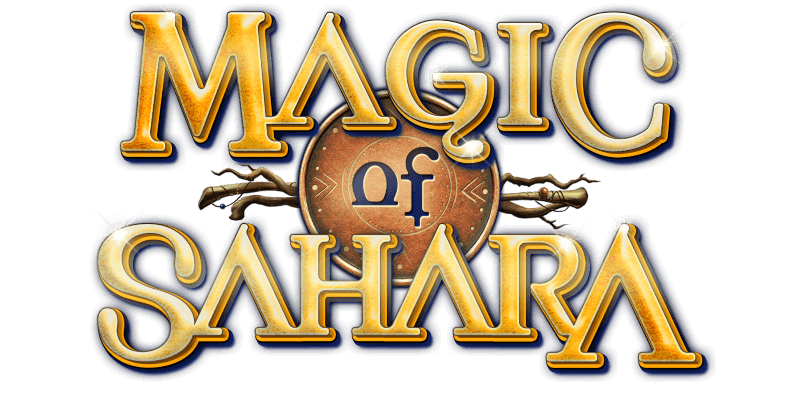 Are you someone enchanted by best online slots in Canada featuring the romance of ancient cultures and the legends so often associated with them? Do you find desert atmospheres and similar exotic locations absolutely fascinating? And are you a fan of epic voyages to discover lost worlds and forgotten cities? If so, you really are in luck because Microgaming's new online slot release entitled 'Magic of Sahara' is due for release and should be available in JackpotCity Casino on 03 July 2019. It looks too as if all of the blockbuster adventure elements you and so many other gaming fans crave are sure to be included.
Layout of the latest online slot
Who could fail to find the Sahara Desert spellbinding? Until fairly recent times, a journey across this vast desert could take many days, or even weeks. So just picture the burning North African desert sun slowly slipping behind massive sand dunes, as you mount your camel ready to travel on to find the riches hidden in the vast expanse of the Sahara – one of the earth's loneliest and most expansive desert landscapes. Who knows what colossal ancient ruins you may discover, what sandstorms you may have to battle through, or what really lies hidden inside the Saharan desert wilderness?
You may not have realised it yet, but you're already in the fabulous 'Magic of Sahara' game environment! You have a group of Tuareg people, the nomadic desert wanderers of the Sahara, travelling along with you and guiding your desert caravan. The whole graphic effect is stunning, rich in colour and incredibly atmospheric.
Slots game with Sahara symbols
The online slots game symbols (all displayed on an exotic magic carpet) are sure to be the ones you would expect to see: wild and characterful Tuareg desert men and women, glittering precious jewels offering the promise of untold riches, slow and steady camel caravans plodding across the desert wastes, as well as the royal cards: Ace, King, Queen and Jack. Just remember the cards are the lowest payouts and the nomad desert princess, Tuareg tribal leader and the camels are the most valuable. Also, keep an eye out for a merchant who may just have something collectable which will interest you!
Online slot game overview
Magic of Sahara is a medium-volatility five-reel online slot Canada game option which features a total of nine paylines. The game pays out fairly often and at reasonable payout amounts, which tends to make it feel like an acceptable compromise option. And what that also means is this online slot's real money game won't make your bankroll disappear too quickly either. You can bet anything from $0.09 to $45 and there's a $6,000 jackpot to be won on every line. And if you get the right combinations, you could finish up under a heart-stopping desert moon with a simply epic maximum payout of $108,000. The game's RTP average is quoted as 95.29%.
Online slots bonuses and features
The main aim of the base game is to coax your slot reels to land three or more identical symbols in succession, moving from left to right. On reels 3 and 4 you'll notice Wild Symbols, and here these can be super stacked to multiply your chances to secure a prize-winning combination. Nevertheless, even the attraction of these Super Stacked Wilds won't be enough to stop you looking for some Free Spins as you get well into your epic Magic of Sahara journey.
You'll find there are a couple of desert routes you can take to get hold of your Free Spin features. The first method is to gather 25 tokens on the Token Chain which you'll see positioned above the reels. This will unlock a total of 25 Free Spins. How do you get tokens? These will be awarded any time you manage to land on a Merchant Symbol – so look out for him, he could prove a very rewarding guy to get to know!
The other way involves you landing on 3, 4, or 5 Scatter Symbols on a spin. When you do, this instantly triggers a number of Free Spins equal to the tokens you have carefully gathered up to that point – plus an extra 5 more Free Spins for your trouble. You'll also notice the Free Spins displaying a different set of reels from those you will see in the Base Game. Magic of Sahara has no Scatter Symbols, but the game limits your number of Free Spins to 34.
However, with a multiplier which doubles your stakes and gameplay which sees you win quite often, your Saharan adventure will surely prove as productive as it is exciting. And after such an experience, cold reality is bound to be a really tough ask!
Once you have played JackpotCity Casino's Magic of Sahara enough times and decide you really like the feel of that kind of exotic gaming action, why not try another of Microgaming's online slots like 'Isis' which also features some Nile-inspired gameplay adventures in Ancient Egypt.