Online Casinos In Canada and the Technology Behind Them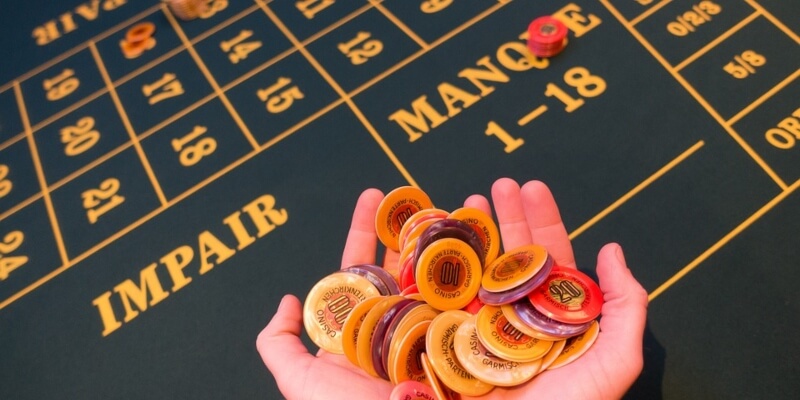 Online gaming is experiencing considerable growth worldwide and Canada is very much a part of that positive trend. While it cannot be denied that developments such as the emergence of the Kahnawake Gaming Commission have helped to create favorable online trading conditions, the ongoing success of today's online casinos in Canada is supported by a business model with a much broader range of desirable features.
One particular area is digital technology – Canadian online casinos have resolutely continued to champion the development of technology and contributed to the evolution of e-commerce in general. For example, creating and developing digital casino games which incorporate and feature the latest and most impressive software and technological innovations remains a central strategic aim within the virtual gambling sector. And likewise, features such as the emergence of systems for safe online banking in online casinos, as well as devising reliable ways to protect sensitive personal data, has done much to convince customers that gambling sites are not only enjoyable but worthy of their consumer trust.
Elsewhere, like many other successful online traders, the Canadian online gambling industry has used technology to improve the efficiency of its marketing practices. For instance, the sophisticated deployment of predictive analytics and the use of Big Data has allowed online operators to accurately locate and target those who are likely to be most receptive to their products, as well as to develop and present new casino features which tap into the elements customers really want to see.
The industry is extremely sophisticated, and those who can position themselves as always first in the field with futuristic gaming titles and enabling technologies which enhance the customer experience will gain a considerable competitive edge. And equally, all successful casino site operators must remain aware of what their competitors are currently offering as falling behind in the area of online casino technologies could soon have serious consequences for future business performance.
Online Casino Software
Every aspect of Canada's online casino gaming relies on sophisticated technology. Software programming controls the operation of games and determines how the user can interact with each product title, while advanced graphics create the virtual environment which players find so appealing.
Casino operators, like JackpotCity Casino, employ technology developed by third-party industry specialists. For instance, gaming software companies are responsible for developing game titles which are then bought and promoted by online casinos. The same happens in the broader computer games industry, which not only makes games more sophisticated and professional but also makes them more affordable for casino operators and for the end users.
At the studio, creating a new casino game is a team process which involves many different disciplines. Artists will usually draft basic Photoshop images in consultation with the designers of the game concept and rules as a mathematical model. Games programmers then weigh in with programming tools: coding via languages such as C and C++, or specialist software tools such as Turbo C++ and Microsoft's Windows SDK (software developer's kit) containing all the elements needed to create software applications for platforms such as Microsoft Windows and .NET Framework.
Further game input comes from a composer and audio engineers who will create and record a soundtrack plus any special effects required – a process employing specialist hardware and software very like the work done in film studios. Meanwhile, graphic designers will also have been busy working up a signature graphic design environment which will define much of the character and appeal of the finished game title. The game video animation is handled by powerful software such as Autodesk Maya to produce high-quality 3D animation, and the final stages of the process include quality control protocols and debugging procedures.
The 'engine room' of any online slots is the random number generator (RNG). This is a software algorithm which continuously generates a sequence of random numbers at lightning speed. Any game feature which involves an element of chance is routed through the game's RNG. What the externally regulated RNG adds is an element of absolute fairness which ensures those game elements are purely down to chance and can never be manipulated, controlled or re-configured by the casino operator.
Microgaming and NetEnt are the global leaders in game development and you'll find their stunning games in most online casinos in Canada. There are also many Canadian game software developers such as 3 Oak Gaming, Aberrant Software and Blaze Soft.
Live Casino Technology
Online casino gaming was introduced to the public around 1996 and became incredibly popular. And as technology delivered sharper graphics and more instantly responsive gaming, so the desire for real-time gaming began to increase. But because of the need for sophisticated synchronisation, which demanded huge computing power, live casino game play only became feasible once convergent technologies and state-of-the-art video streaming became available and affordable. Today's live casino gaming offers 24/7 access and its success relies mainly upon the careful coordination of resources.
For the players and the live casino dealer alike, good web cameras capable of capturing good quality images play a vital role. And each individual player must also have a stable and reliable Internet connection. Essential end-user equipment also includes a high-spec computer, tablet or smartphone capable of handling HD video streaming content. This avoids any serious latency (time lag) issues which could interrupt the flow of data which real-time gaming demands.
In a live game play context, a live casino dealer requires sophisticated monitoring equipment to direct the ebb and flow of the game by communicating with all the players, just as would happen in any land-based casino context. This requires high-resolution monitoring of all video feeds in real time. But it's the GCU (game control unit) at the live casino end which really makes this possible. The GCU can transmit and receive video feeds at rapid speeds so that the dealer can monitor all players, and to enable players to continuously view the live dealer and also be aware of the other players in the game. Any data delays could possibly compromise player participation and thus might lead to claims that games were conducted unfairly.
For some players, the Live Dealer Casino is as realistic as a land-based experience gets. The Live Dealer casino boasts a roulette wheel, chat function, attractive dealer and plenty of other enticing land-based casino features, but instead of relying on visual updates, like spinning the roulette wheel, this casino feature is streamed directly to your device and you can even interact with other local and international players from all over the world.
The streaming software sends, receives and monitors all real-time HD video feeds, and because the live dealer relies on advanced technological resources, most casino systems opt for cloud storage  methods, in order to store the data generated during play time, and to guarantee an uninterrupted performance, which we all love and have come to expect.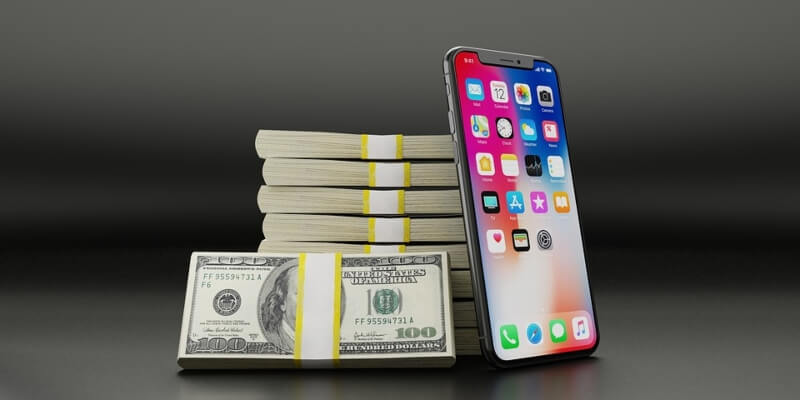 Online casinos: E-commerce Technology and Call Centre Support
Like any other e-commerce enterprise, an online gaming website like JackpotCity Casino requires the support of commercial hardware and software technologies to build and operate a successful e-business. Besides choosing high-quality gambling software providers and selecting gaming titles, there are technologies associated with setting up secure online payments, website design, marketing and promotion as well as customer care services.
The first requirement is a web server which will normally operate via a Windows or Linux platform. Depending upon the architecture and scope of the business, this may be a dedicated server for the casino or a hosted space on a third-party server. In either case, the web server will require server software to handle tasks such as website communication and access. This is likely to be a popular application such as Apache or Windows IIS.
Further web tools will be required to design and build the front end (what the site visitor sees) and back end (the company framework which powers the front end and enables the website to function). There will be HTML text editors, graphics authoring suites and a Content Management System (CMS). In addition, there will be a database containing all the necessary business data together with a database management system (DBMS), with technologies such as PHP and MY SQL used respectively to control communication between the website and the database and allow multi-user access. Other technologies will be required to handle website networking demands (e.g. downloads) and ensure the website is compatible with all popular browser platforms.
Once a secure website has been built, a casino operator will need to employ software-based applications to manage the various marketing and promotional activities needed to bring a volume of web traffic to the online casino. And once a flow of traffic is secured, further web analytics applications will be required to analyse and optimise elements such as future marketing and website performance.
While many online casinos may offer similar gaming opportunities, their attention to customer care is often an important means of differentiating the quality of service they offer. Some aspects of customer care, such as personalisation and loyalty programs, can be handled by a CRM (Customer Relationship Management) application. In addition, customer support software is likely to be called upon to centrally handle tasks such as online chat facilities and e-mail response, as well as possibly offering telephone support.
JackpotCity Casino proudly offers all its players 24/7 around-the-clock customer support services via email and Live Chat. The casino's innovative technology fuels this well-oiled operation, which you can read all about right here.
Applying Analytics, Big Data and Data Science
These three terms all concern data, and are all related, but they are not exactly the same. So here are some definitions:
Big Data generally means an enormous amount of raw data, far more than most system applications would have the computing power to process. It's also difficult to structure efficiently, and difficult to store. However, it needs to be gathered correctly and used effectively in order to help business directors making calculated decisions.
Data Science, on the other hand, is concerned with big data processing. There are many subdivisions to this field e.g. data cleansing, analysis, statistics, programming, data capture and many more. As a broad term, data science involves the techniques used for harvesting information and insights from raw data.
Data Analytics is specifically concerned with gathering meaningful information and drawing conclusions from raw data. Many industries use data analytics to take effective decisions, verify or disprove existing models or new theories. Data analytics tools can also be used to predict and model alternative outcomes.
Customer data is the industry's gold dust. It reports information about your players, what they bet on, how long they spend on game play, and tracks their journey through your online casino. So big data captures demographics, and if, for example, you know your major customers are males aged 18-35, you can choose to target other demographics to grow your customer base. And why this information is so powerful is because it's solely based on your own home-grown data.
Big data can also be deployed in trialing different approaches – games, layouts, designs, promotions and more can all be tested (usually in real time) to give you feedback on what works, what won't work, as well as on precisely how they perform.
Take welcome bonuses, for example. One player group gets bonus A, while the other gets bonus B. Which of the two bonuses gives the best conversion rate? And which batch are the highest spenders? This kind of detailed feedback can inform and refine your marketing efforts. For instance, some casinos now use a generic new-player bonus, but target bonuses for returning customers according to their play and interests.
Sharply focused change tracking can save your casino enterprise spending time and resources chasing what simply won't work. And that frees up time e.g. to allow personalised targeting of players who enjoy slots, or those who spend time playing blackjack.
Mobile Casino Technology
Online casinos are evidence of the past shift of gaming customers from land-based casinos to online gambling portals. But now there is conclusive proof that players are now moving to mobile online casinos in vast numbers.
The reasons are various: mobile devices are convenient, mobiles allow immediate access to betting sources, social media and online casinos occupy the same platforms, etc. But the most important consideration is that mobile tech has different requirements from traditional desktop technologies.
In business terms, more mobile players automatically means more revenue now comes from mobile sources. And that trend seems destined to continue. So optimising casino access to accommodate mobile tech is no longer a choice, it's essential. A mobile-optimised website must be ultra-responsive and offer pages which load rapidly. Designers must give careful thought to issues such as simplifying navigation and adapting content to the smaller screens on which gaming activities take place.
As well as adapting desktop content to mobile displays, software designers need to be thinking about delivering content which is specifically designed for mobile gaming environments. Mobile interactions of all kinds are invariably swift, and this feature surely implies the mobile platform is a fertile area where fast-paced content with lots of excitement would soon send conversions through the roof.
Digital Marketing in the Gambling Industry
Data analytics also has an important role to play in digital marketing strategies for online casinos. Tracking the behaviour of site visitors is of interest to marketers because it builds a detailed picture of the user experience. That information, in turn, can be used to optimise an online casino site. This makes the site more visible to search engines such as Google. If the casino's website is Search-Engine Optimized, (SEO) it will also rank higher on Google, which will generate even more traffic for the casino's website.
Digitally marketing casino websites is vitally important and occurs mainly on blogs and social media. In any context, this requires a suite of sophisticated digital marketing tools such as Ahrefs for link research, Semrush for keyword research, Google Analytics which has its own host of marketing and analysis functions, and many more.
Online Banking Technology and Safe Deposits
For players and online casino operators alike, the interface between website technology and the secure banking facilities managed by third-party providers is a crucial aspect of the site's facilities. Absolute reliability is essential – if players can't trust the banking arrangements, they won't trust the site.
The everyday financial world offers numerous ways to effect transactions, many of which are well-adapted to the demands of the online environment. Some of the most commonly used financial transaction tools and systems for online casinos in Canada are as follows:
Credit Card: Usually functioning as a top-up loan you repay in monthly installments, a credit card is made of durable plastic and gives the cardholder access to credit funds. These can be used for purchases and payments, and are provided by banks, building societies and a broad range of other credit lenders. Various rewards and incentive schemes are often attached to credit card spending.
Debit Card: These cards have a physical resemblance to credit cards and are welcomed by the same outlets that accept credit card transactions. A debit card is directly associated with a bank account, and so will usually bear the account holder's banking details too. Transactions performed with a credit card immediately alter the balance of the associated account. So not only can the card be used for payments (debits), it can also be used to add credit transfers to the account. This flexibility, as well as the high standards of banking security, make debit cards a popular and convenient option for casino customers in Canada and elsewhere.
Instant Debit or Prepaid Card: Sharing some of the functionality of debit and credit cards, an instant debit card is also known as a prepaid card. Money is loaded on to the card up to a fixed limit. That total can then be used like a debit card for payments and spending. Because it acts as a stand-alone facility, an instant debit card will have no direct impact on any bank account. And when the pre-loaded funds are exhausted the card will stop working until the card funding is replenished. Though this is clearly a good way for customers to budget their spending, many venues cannot accept these cards for technical reasons.
Bank Transfers: This facility is a fast way to send funds directly from one bank account into another. It can be used to make payment transfers and does not usually attract a fee. One advantage of this method is that it is much safer than withdrawing cash in order to make a payment.
Web Wallet: Operating entirely within the digital domain, a web wallet (also online wallet) is a software or web facility. This virtual wallet can be used on the Internet to action safe and secure financial transactions. And just like a physical wallet, it can also be used to store all your personal and financial data. Web wallets can also operate in conjunction with some debit and credit cards.
Vouchers: Where it is accepted, a payment voucher can be used to spend like cash when making payments. The voucher is proof you are entitled to a certain level of credit – an amount which will be clearly printed on the voucher document.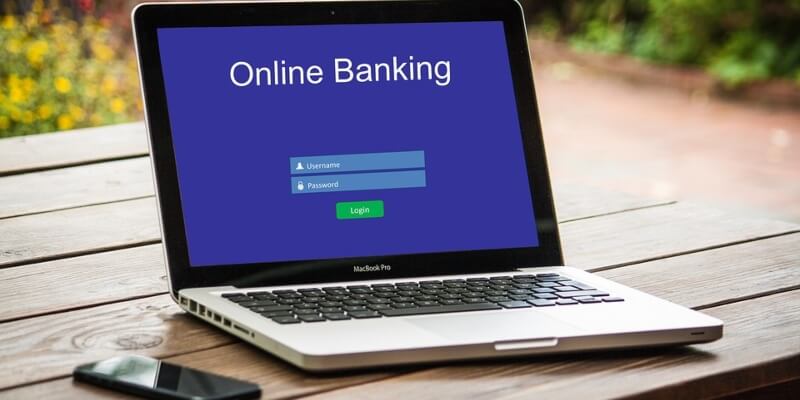 SSL protocol
First introduced in 1995, SSL (Secure Sockets Layer) protocol is the first commonly used network protocol which enabled secure encrypted communication over the Internet between client and server systems which had been previously unconnected. This technology underpins online communications of every kind, and its secure authentication and data encryption have had a massive impact in areas such as online transactions and data protection.
SSL protocol created a standard convention for establishing and conducting Internet communications. This is basically two sub-protocols. The first is a 'handshake' protocol in which two separate entities agree upon the form(s) of encryption they will use for their communication session. The second step which follows is a 'record' protocol which agrees the details of how the two parties will use SSL to exchange data, what specifications will govern the preparation of transmission data, and how the data will be verified and decrypted by the receiver.
While this procedure ensures data confidentiality and integrity, it nevertheless remains mostly invisible to the everyday user. But where any webpage requires an SSL connection, its URL address will change from HTTP to HTTPS (HTTP Secure). And once the server has been authenticated, this will be confirmed by the appearance of a padlock icon in the browser screen.
Though still widely functioning across the Internet, the SSL protocol was officially superseded by an improved version – the TLS protocol – in 2015. In an attempt to avoid widespread public confusion, most systems now operating under the TLS protocol still refer to their encryption as either an 'SSL' or 'SSL/TLS' protocol.
SSL/TLS encryption is now used for many common tasks including the transmission of web pages, e-mail communications of every kind, secure file transfers via the Internet, instant messaging services and voice over IP (VoIP) telephone calls.
New Technologies and the Future of Online Casinos
While facilitating present-day online gaming, newly emerging technologies will also have a profound influence on how players gamble in the future, and upon the online casino options which will be available to them.
Facial recognition technology will soon be sophisticated enough to scan and capture a player's facial features. This data can then be used to create an avatar from that image which will be able to participate in on-screen gaming action. Using Intel's RealSense 3D camera, developers are working on games which can adapt according to the gamer's facial expressions.
Likewise, the development of gesture recognition means players can control games with the hand alone. This interface between gestures and game controllers opens the door to virtual roulette wheels spun via hand gestures. And similarly, poker players could fold or indicate bets by gesture alone, while slot players could revisit the experience of playing on the 'one-armed bandits' of yesteryear.
Human voice recognition is now a maturing technology with computing devices able to easily recognise voices and understand voice commands. This suggests voice-controlled gaming, placing bets and chatting with other participants may soon become regular game play features.
Virtual reality (VR) is another technology which has emerged from a substantial development phase. With the necessary computing power now available, games such as virtual reality poker are already in active use in many casinos. Augmented reality (AR) simply takes the concept further by allowing gaming to take place in a real space in which there are also virtual objects present. So a roulette player at home might feel as if they were sat down beside a live roulette wheel.
Introduced during 2019, 5G mobile internet is probably the technology which will have the greatest implications for online casino gaming. Once fully deployed, with potential online latency (time delays) reduced to around one millisecond, 5G should banish glitches and dropouts and lead to a whole new generation of lifelike games which can be played at rapid speeds. This enhancement will doubtless feed into current VR and AR gaming too, boosting their considerable 'reality' appeal even further.